24/5/2013
YesWeRun training programme kicks off in Denmark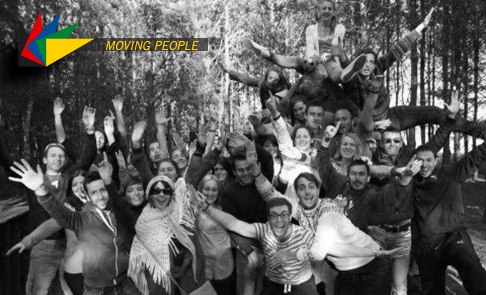 ISCA helps young leaders put new skills into action
The Long Term International Project Management training programme – YesWeRun – kicked off the first of three steps in Tisvildeleje, Denmark, from 15-21 April. The training programme gathers 25 young leaders from across Europe to develop and enhance their skills in Project Management and is devised to develop the ISCA Pool of Project Managers. YesWeRun plays a vital role in the ISCA youth strategy as it develops the competence of young leaders across Europe to organise and deliver international projects for their member organisations on behalf of ISCA.
The initiative aims to develop young leaders' competences as international project managers by providing them with support from specialised trainers, sending organisations and ISCA. As part of the first practical phase, the participants will develop a MOVE Week event in their local area. This will see their skills being put into action as they recruit, manage and deliver a project from start to finish.
The second step of YesWeRun (Hungary, to be confirmed) will reflect on the experience of each young leader and look at the qualities needed to deliver an international event which could be a training workshop, forum, congress or exchange. The international project is the second practice phase for these young leaders in partnership with their sending organisations.
The third step (to be confirmed) will look at international project management competences and focus on future development in nurturing the pool of project managers.
Each stage is delivered using the methodology of "Education Through Sport" and monitored and evaluated by experienced trainers and ISCA Youth staff to ensure quality criteria and individual development and progression.
The programme allows young leaders to be creative, innovative and also to seek inspiration from those around them and look for new and exciting opportunities.
---