22/11/2012
WHY ORGANISATIONS SHOULD THINK ABOUT GOVERNANCE?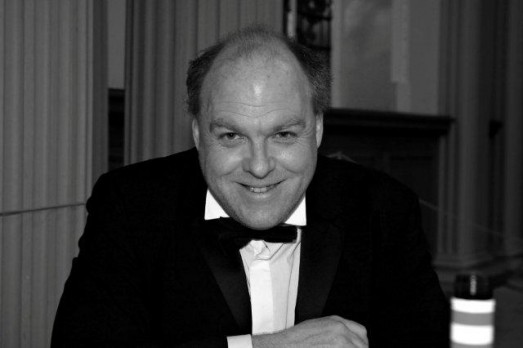 TO GIVE THEIR OWN WORK CREDIBILITY
At the the Good Governance in Grassroots Sport second training for top political leader in Tallinn (9-11 November 2012), we discussed with Patrick McGrattan –Belfast City Council- and asked him what were his and the City of Belfast motivations for being part of the project … and of course much more.
Enjoy the read !
About Patrick
Patrick, whose nickname is Paddy, has worked for Belfast City Council in their sport and Leisure team for a number of years. He is a Sports Development Officer and it is his role to work with and support community clubs in Belfast.
Why is Belfast City Council interested in being involved in the Good Governance of Grassroot Sport project?
PM: "When we heard about the project, we felt that it was a fantastic opportunity to be part of for a number of reasons. Northern Ireland has operated a quality accreditation scheme (Club Mark) for grassroot sports clubs for a number of years. The aim of the scheme is to ensure that clubs are being managed safely and effectively, and maximizing the potential to get the community actively involved. The GGGS project seemed an excellent opportunity to look at how other cities and countries approached governance and to bench mark our processes and to evaluate where we can make improvements. Being involved in the project also gives our own work credibility. By demonstrating we are making every effort to keep up with international developments, we can have and communicate confidence in our own framework for good governance."
Why do you believe good governance to be important within sport?
PM: "Very often, community sport relies on funding from public sector and support from public organisations such as councils. It is important for us as a council funded by government that we can justify the money spent on community sports clubs. For us to do this we need to demonstrate that the investments being made are being managed appropriately and effectively. Our quality accreditation scheme (Club Mark) provides a clear framework for clubs to operate in and makes public funding open and accountable giving funders security in their investment."
What challenges do you foresee for your organisation and the clubs that you represent?
PM: "Belfast is a city with many specific challenges to overcome. It is also a city which has not had consistent support for grass root clubs, therefore one of our biggest challenges is to work across the board with all clubs and ensure they are being bought up to the Club Mark Standard. This can often be a long process as you are working with volunteers that have been performing their role for many years, and changing attitudes and values is a long process. For our team in Belfast it is about creating short term wins for the club, to bring them on a journey. If the club are able to make short term changes and this opens up a funding opportunity or increases membership, it is easier to develop further more long term goals with them. In a time when funding opportunities are decreasing due to the financial climate, this is becoming increasingly challenging."
Has the training made you think differently about your work? And if so, how?
PM: "I have enjoyed the training and a lot of the content has affirmed that we are working within a good governance framework. It has been great to look at some aspects of our work from an academic point of view as this is not something a practical Sports Development Officer gets to do. One area that the training has highlighted is that we don't currently look at is the effectiveness of the board as a whole. We look at individual roles but not the sum total of these roles and how clubs need to ensure a balance of power on the board and effective operations as a team. This is an element I would like to take back to my work and look more closely at where we can look at this within the existing framework."
Visit the Good Governance in Grassroots Sport website