15/11/2011
WELCOME TO THE EUROPEAN SPORTVISION2012
CONFERENCE
The incoming Danish Presidency of the European Union is delighted to invite you to its ambitious and wide-ranging conference addressing the most pressing challenges in Sport for All.

The conference will be your opportunity to benefit from state-of-the-art examples of promotion of volunteering in sport for all, novel initiatives in the fight against fitness doping, creative samples on financing and health in sport for all, high-level political debate and agenda-setting, and excellent networking and partnership opportunities, and unique study tours.

The European SPORTVISION2012 Conference will address the present challenges in Sport for All through a varied programme that will allow us to ask the difficult and critical questions and to explore answers and solutions.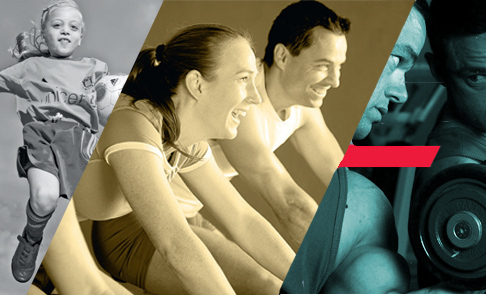 JOIN US IN COPENHAGEN
Key EU stakeholders such as Members of the European Parliament and the European Commission, are invited to join the debates, and to engage with sport organizations in order to openly address common challenges. Cross-sector cooperation, learning and innovation are some of the main drivers for the development of the physical activity sector. In that spirit further stakeholders such as academics, ministry and city officials, businesses, community organizers, and medical experts will also join the conference and be part of the active forum of 350 people.
If you are interested in meeting the challenges in Sport for All,

join us in Copenhagen on March 19-20, 2012!
More information on SPORTVISION2012 website : http://www.sportvision2012.eu

Yours sincerely,
Conference Consortium
Danish Presidency of the Council of the European Union 2012
Ministry of Culture Denmark
Anti Doping Denmark
Danish Gymnastics and Sport Association
National Olympic Committee and Sports Confederation of Denmark
Danish Federation for Company Sports
International Sport and Culture Association (ISCA)
Associated Conference Partners
The Danish Foundation for Culture and Sport Facilities
The SPORTVISION2012 conference has received funding from the European Union in the framework of the Preparatory Actions in Sport.