22/6/2017
Volunteering and inclusion initiatives still crucial in grassroots sport:
New data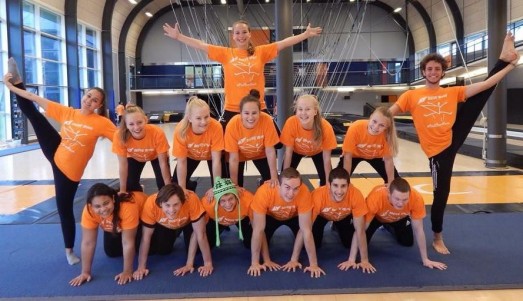 A new report has been published by the Social Inclusion and Volunteering in Sports Clubs in Europe project (co-funded by Erasmus+ Sport) on similarities and differences among sports clubs in Europe.
The report, Characteristics of European sports clubs. A comparison of the structure, management, voluntary work and social integration among sports clubs across ten European countries, finds that recruiting and retaining members is a key challenge in Western European countries, maintaining facilities is a problem in Central and Southern European countries, volunteering remains vital to clubs in all countries, and there is still a lack of inclusion initiatives across the continent.
Data from Belgium, Denmark, England, Germany, Hungary, the Netherlands, Norway, Poland, Spain, and Switzerland are included in the sport.
ISCA President Mogens Kirkeby explains why volunteering in local sport clubs is so important to the sport sector today:
"Sport clubs exist all over the world and hopefully they will continue to develop and engage millions of citizens in recreational sport and physical activity or even as volunteer trainers or club leaders. The leaders' commitment is important to secure accessible, affordable and motivating offer to be physical active close to where we live. The volunteer trainers and leaders are important to assure there is an offer to everyone," he says.
"The national culture, traditions and condition for sport clubs are clearly different across the world. Sport clubs and particular voluntary and civil society based clubs have developed under different cultures and conditions. The similarities and differences among sport clubs in Europe have been examined in a study including 35,790 clubs. The study shows a lot of both differences and similarities. But it clearly tells us the massive amount of commitment being delivered within voluntary based sports clubs. That is really MOVING PEOPLE."