15/8/2011
US President's Council on Fitness, Sports and Nutrition Executive Director joins MOVE2011 congress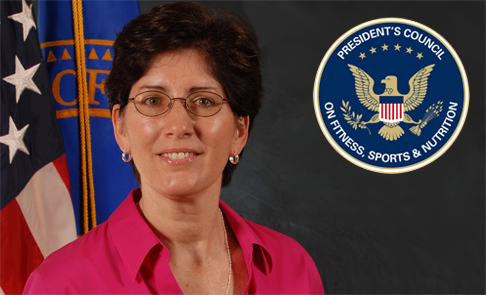 Ms Shellie Pfohl to deliver keynote address at MOVE2011
The MOVE2011 Congress Consortium is most delighted to confirm the participation of Ms Shellie Pfohl as a keynote speaker at the MOVE2011 Congress.
Shellie Pfohl was appointed by President Barack Obama in February, 2010 to serve as Executive Director of the President's Council on Fitness, Sports and Nutrition (PCFSN) within the U.S. Department of Health and Human Services. The Council is an advisory committee of up to 25 volunteer citizens appointed by the President who are charged with educating, engaging and empowering Americans of all ages, backgrounds and abilities to live a more active, healthy lifestyle.
As Executive Director, Ms. Pfohl is responsible for developing the vision, strategy and goals of the Council in consultation with its members, and directing the organization's daily operations. In addition, Ms. Pfohl leads the Council's efforts to support First Lady Michelle Obama's national Let's Move! initiative to solve the childhood obesity epidemic within a generation.
Prior to joining the Council, Ms. Pfohl served as Senior Vice President of Partnerships for HOPSports, Inc. where she created strategic partnerships with state, national and international organizations and corporations seeking health and physical education resources for schools and community organizations.
Ms. Pfohl also co-founded and served as Executive Director of Be Active North Carolina, a non-profit organization that works statewide to increase physical activity among North Carolina citizens. While there, she led the implementation of Be Active Kids, a preschool physical activity and nutrition program implemented in over 7,000 childcare centers across North Carolina. She also oversaw the training of more than 40,000 classroom teachers on the implementation of the Healthy Active Children Policy to incorporate physical activity into classroom settings throughout the state. In 2007, Be Active North Carolina was named the best physical activity organization in the nation by the National Association for Health & Fitness (NAHF).
Ms. Pfohl was a founding director of Be Active America, a national non-profit advocacy organization. She served as executive director of the North Carolina Governor's Council on Physical Fitness and Health from 1990 to 1998, and was head of the Physical Activity and Nutrition Branch in the North Carolina Department of Health and Human Services. She was also Assistant Director of the National Association of Governor's Councils on Physical Fitness and Sports for three years (1986-1988) and planned and implemented the first International Conference on Physical Fitness and Nutrition.
In 2007, Ms. Pfohl received the President's Council on Physical Fitness and Sports Community Leadership Award for her exemplary service to North Carolina and the nation. She was a member of the board of the NAHF and was appointed by the Governor of North Carolina to the Governor's Task Force for Healthy Carolinians and the Fit Families NC Study Committee on Childhood Obesity. She served on the executive committee of the NC Alliance for Health and has also served on the board of North Carolina Rail-Trails.
Ms. Pfohl received her bachelor's degree in Community Health Education from the University of Northern Iowa and a master's degree in Exercise Physiology/Fitness Leadership from Northern Illinois University.
She also earned a certification in Non-Profit Management from Duke University and is a graduate of Leadership North Carolina Class XIII.