23/6/2014
Stage your own MOVE Week event in 2014:
Call for MOVE Agents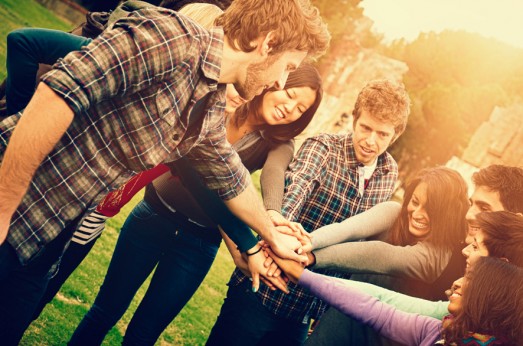 Last year's MOVE Week exceeded all expectations because our MOVE Agents did such an amazing job! Its success was also financially rewarded this June with the EU announcing that MOVE Week 2014 will receive a €1 million grant under its new Erasmus+ Sport programme's Not-for-profit European Sport Events.
Now it's time to MOVE Europe again and this year we hope to pass the magical limit of 1.000.000 participants in the week from 29 September-5 October 2014. To do this, we need your extraordinary dedication and skills.
Last year 1.259 events were staged by MOVE Agents across Europe and our goal for the 2014 edition of MOVE Week is 2.000 events.
Your events should preferably be free of charge to make them open and accessible for everyone. They can be anything from running, cycling or swimming to climbing trees, dancing folklore in the town hall square or simply opening the doors of your club/association for the public and letting them try what you do. You decide!
To get inspired you can also look at some of the events from last year's MOVE Week by clicking here: www.nowwemove.com/events
We have made registration this year a lot easier than before with our new website www.moveweek.eu which will be launched before the end of June. Becoming a MOVE Agent only takes three steps once the registration is complete: Plan ahead, promote and stage the event.
MOVE Agents
A MOVE Agent is the most important link between the NowWeMOVE Campaign and citizens around Europe. The MOVE Agent's task is to coordinate an activity that gets people in their community moving during MOVE Week.
Be part of Europe's biggest sport for all campaign and play an active role in getting 100 million more Europeans active in sport and physical activity by 2020. Help MOVE Europe!
MOVE Week 2014 is supported by the EU under the Erasmus+ Sport Support for Not-for-profit European Sport Events programme.