16/8/2013
Sport England report: grassroots sport a valuable asset to the economy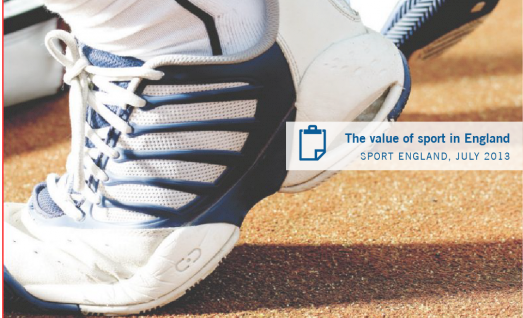 Grassroots sport is a financial powerhouse to be reckoned with – and in July Sport England unveiled some equally powerful figures to back this claim.
Sport England's new report 'Economic value of sport in England', carried out by AMION Consulting, shows that participation sport injects an eye-opening £11.78 billion to the English economy each year, which is more than half of the total amount sport contributes to the country (£20.3 billion).
The health benefits alone brought about by participation sport equate to a wider value of £11.2 billion and volunteering adds a further £2.7 billion to the sector's positive economic impact.
Participation sport has propelled the sport sector into the country's top 15 industry sectors, so its value cannot be ignored, Sport England's Chair, Nick Bitel, stresses:
"As well as improving the lives of millions of people grassroots sport is also having a huge impact on our economy. Put alongside the enormous value of the health benefits that sport delivers, it's hard to overstate the sector's contribution to our country."
To ISCA President Mogens Kirkeby, the report sends an even wider-reaching message which turns the tables on the notion that elite sport is the driving force of the sport sector.
"We often hear the prevailing attitude that the professional sporting events, with their ticket sales, merchandise and TV rights, are the financial powerhouse of sport, whereas the grassroots sport sector takes care of social issues in society without offering much by the way of financial activity. But nothing could be more wrong," he says.
With participation sport accounting for over 58% of the sport sector's entire turnover in England, and this figure reflecting the large proportion of revenue grassroots sport participants pump into the economy by purchasing equipment, sportswear and club memberships or leisure/fitness centre subscription fees, Kirkeby points out that Sport England's findings challenge the sector as a whole to tap further into grassroots sport's economic potential.
"The arguments and figures presented in Sport England's report not only challenge the perception of elite sport = economic activity and grassroots sport = social activity – they go far beyond it. The figures strongly indicate that if you want to stimulate economic growth through the sport sector, you should aim to stimulate the participation sport sector," he says.
Read the full report here
Rachel Payne, ISCA