15/10/2009
Sport and integration
European Seminar
Integration is a task of nowadays societies. Very often difficulties of immigration for the society are highlighted. Since organised sport reaches a plurality of people and is a preferred activity of immigrants, it is especially confronted with questions of integration.
While doing sport has a big relevance in most of the countries of Europe, itʻs role in society is often not recognised. Although the integrative potential for disadvantaged target groups is seen in politics, itʻs rarely used actively in practice.
Since 2005 context is cooperating with the German Olympic Sports Federation (DeutscherOlympischerSportBund) and is responsible for the development and national implementation of qualifications on intercultural competence for officials and trainers in sports within the programme "integration through sports".
The positive experience encourages us to further develop and spread this concept on European level through this workshop.
The "white book sport" of the European Commission is offering an important link on European level, aiming to make more use of the potential that sport has for the integration of disadvantaged groups in society and to fight racism.
Practicalities
Application
Please send your application form (download at
www.context-learning.de
) to context, Dirk Adams:
[email protected]
and to the Grundtvig National Agencies of Germany AND of your country. Addresses of National Agencies are available on the following web page:
http://ec.europa.eu/education/programmes/llp/national_en.html
Deadline: 30th of November 2009.
Costs
Board and lodging will be provided for you in the training center. Travel costs will be reimbursed on basis of original tickets (train - 2nd class, flight - economy rate).
Please note: according to EU-guidelines, participants, who are residentials in Germany have to cover the total costs on their own. Please contact therefore the organiser.
Certification
On request participants will receive the "Europass mobility". Herewith learning and working experiences in Europe are documented.
Venue/Accommodation
"House Venusberg" is located in Bonn/Germany. It is a training center with ideal terms and conditions for non-formal learning processes. A good transport structure is given with public transport, train and plane.
Support
This project has been funded with support of the European Commission. This publication reflects the views only of the author, and the Commission cannot be held responsible for any use which maybe made of the information contained therein.
Introduction
Workshop ,Integration through sports - intercultural sports'
We kindly invite staff members (such as functionaries, trainers, directorate, volunteers, facillitators) working as multipliers in the field of organised sports (sports clubs, sports/umbrella association). In particular we address people having migrational background and/or people working with migrants or socially disadvantaged target groups.
Intercultural learning
The seminar will take the 3 general accesses to intercultural learning: learning by personal experience, orientation at participants' needs and reflection of the group-process. Methodologically we will implement interactive exercises, simulations, inputs, excursions, exchange of experience and discussions as well as reflection. By this we will address 5 main topics:
- Feeling strange and confused
- Cultural resources
- Perception and communication
- Values and conflicts
- Cultural diversity within sports.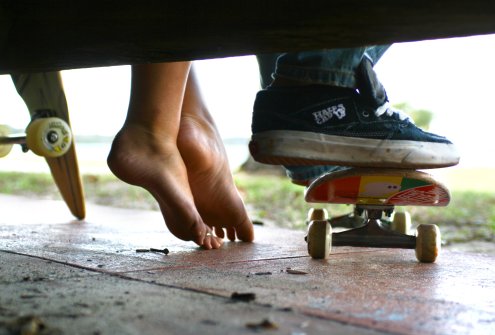 Target group
Invited are ...
✓ full-time staffs of sport institutions and association and their educational departments
✓ voluntary or full-time staffs respectively officials within sport clubs (such as sport trainers, board of managers, facilitators)
✓ active multipliers within sports
They are
✓ active in the field of integration and intercultural competence or interested to work in this field
✓ having experience in work with migrants respectively socially disadvantaged target groups or intend to focus on it in future
✓ aged over 18 years
✓ coming from one of the EU countries, Turkey, Norway, Iceland or Liechtenstein.
✓ able to communicate in english
✓ interested in starting own projects in the area of integration and intercultural learning within sport
✓ having international cooperation within Sport or are interested to build these up with other participants.
Objectives
Participants learn how to ...
- facilitate processes of intercultural orientation within their sports clubs
- actively arrange integration by sports
- identify similarities and differences between distinct cultures
- develop their intercultural competence (e.g. flexibility, change of perspective, standing feelings of ambiguity) to be capable to act in intercultural context
- reflect their own cultural backgrounds
- establish necessary conditions for intercultural dialogue
- get to know other's cultures, which are foreign for them and to deal with them
- sharpen their view on the individual and its cultural imprint
- be openminded
- set boundaries as well as to tolerate insecurity and situations of non-understanding.