27/8/2020
Post-lockdown priority should be clear:
Mass participation and school sport before spectator sport!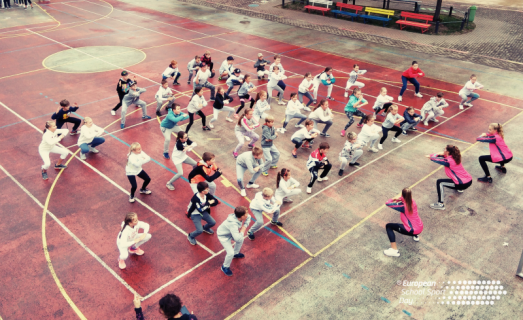 Comment by ISCA President, Mogens Kirkeby.
Covid-19 has had a dramatic influence on communities and businesses over the past seven months. That goes for the sport sector as well. One thing is the impact of a 'relatively' short period of severe restrictions such as physical distancing and gathering limits. But now we are faced with the reality that this period of restrictions for sport and physical activity could actually last quite a bit longer.
As sports have gradually been allowed to restart across the world, governments have outlined different "Covid-19 rules and guidelines" to support various sport sectors' reopening. These have applied both to the numbers of spectators that can attend elite sporting events and how many people can be in groups playing sport at their local club.
All of these rules and guidelines are of course suggested by political decision makers with good and supportive intentions in mind. But in some countries, priorities for restarting sport have come down to the question: What is the most important type of sport politically – Grassroots sport participation, school sport and moving people of all ages? OR elite spectator sports and events?
Clearly both sectors consist of people doing sport – but the difference is that in the participation sector there is a clear strength in numbers. The sheer number of people who are active in recreational sport, and the positive effects this can have on boosting both their physical and mental health after lockdown, underlines the benefits of supporting the reopening of mass participation sport before spectator sport.
But the elite sport sector, which depends on the many (thousands) of spectators watching a smaller group of athletes play, is a crucial part of the 'business model' that many countries attach to the broad appeal and entertainment value of sport.
If Covid-19 continues to create massive restrictions for these two sectors of sport, we will be standing at a crossroads that demands political priorities.
I hope that all sport sectors can recover fast, but in case we are set to face a longer period of strong limitations I think the priority should be clear: Mass participation and school sport before spectator sport!
ISCA is a partner of the European School Sport Day 2020, which – on 25 September – coincides with the restarting of school sport in many countries. It's supported by the European Commission as an official European Week of Sport flagship event. Find out more about the day here.