14/12/2016
ParticipACTION releases first global comparison of children's physical activity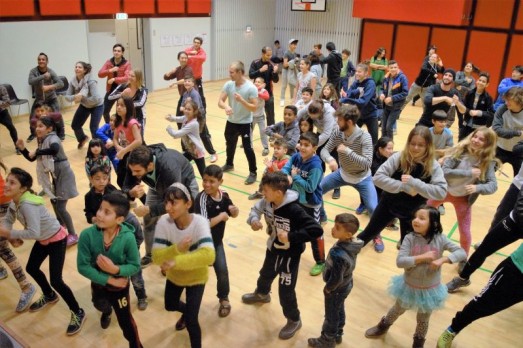 For the past 12 years, ISCA member ParticipACTION, in conjunction with the Active Healthy Kids Global Alliance, has released annual report cards assessing Canadian children's physical activity levels. This year it published its first global comparison of children across 38 countries and six continents. The results were published on 16 November to coincide with the International Congress on Physical Activity and Public Health in Bangkok, Thailand.
At a quick glance, the national grades for categories such as organised sport participation, active transport, government strategies and the built environment point to the "usual" role models from Northern Europe and Oceania. But the overall results are far from predictable.
Slovenia is at the top of the overall physical activity ranking with an A-, and while New Zealand and the Netherlands stand out in overall scores and individual categories, countries like Australia, Canada, Denmark, Finland and Sweden range from D+ to D-. Mexico, Mozambique, Nigeria, South Africa and Zimbabwe are the only countries besides the top two to score above average (C+) or average (C) overall grades.
As the world's leading cycling nation, the Netherlands tops the active transport and built environment grades with an A and Denmark tops the list for organised sport participation and government strategies for physical activity. Slovenia leads the way in school-based physical activity and Australia and Canada also fare well in providing active built environments. Zimbabwe surprises with the only other A grade, an A- in active transport.
ParticiPACTION concludes that the grades highlight the countries in which physical activity is a "way of life" for children – either when they commute to and from school and how they spend their play times – and an integrated part of certain cultures or political structures. But the strikingly low scores among European countries that stand at the top of Eurobarometer rankings or global lifestyle/political indexes delivers a shock to the Western world where it may not necessarily expect it. And the below average overall scores on all continents suggest that interventions across several sectors need to be made to lift global physical activity levels among children.
Despite the negative results, the report has raised little concern among international media outside Canada. Read the Canadian reactions here and here.
The next Global Matrix will be released in 2018 and NGOs are invited to contribute to the study. Find out how to get involved at the report's website: http://www.activehealthykids.org/
The ParticipACTION report card global comparison was conducted by Dr. Mark Tremblay, Director of the Healthy Active Living and Obesity Research Group at the Children's Hospital of Eastern Ontario Research Institute (HALO-CHEO) and Chief Scientific Officer of the ParticipACTION Report Card.
Article by Rachel Payne, ISCA
Photo of Ollerup Academy of Physical Education students leading activities with refugee children in Denmark as part of ISCA's Integration of Refugees though Sport project (by Maria Lourdes Gonzalez, ISCA)