16/4/2014
NowWeMOVE nominated as Campaign of the Year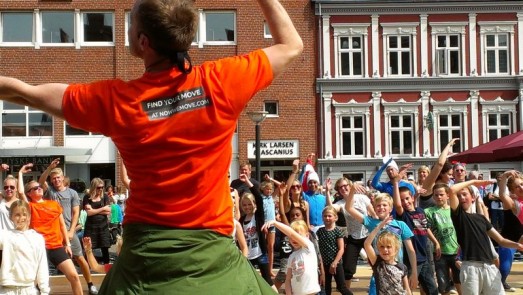 The European Civic Forum has nominated ISCA's NowWeMOVE campaign for the Campaign of the Year category of its European Democratic Citizenship Awards. The NowWeMOVE campaign is one of four nominees for the award, which will be presented at the European Parliament's Open Doors day in Strasbourg, France, on 4 May 2014.
The nomination is a testament to the success of MOVE Week 2013 (the NowWeMOVE's annual flagship event), which featured 1257 events organised across Europe by 600 MOVE Agents, gathering an estimated 12,500 volunteers and 500,000 individual citizens.
You can cast your vote for the Campaign of the Year here (the European Civic Forum will not use or keep the email addresses people enter when they submit their votes).
Other award categories include NGO of the Year, Personality of the Year and Citizen Media of the Year. The European Civic Forum and European Democratic Citizenship Awards are supported by the EU's Europe for Citizens programme.
Find out more about the awards here
GET READY FOR MOVE WEEK 2014! 29 SEPT – 05 OCT
More information is coming soon!
Visit the NowWeMOVE campaign website