15/3/2019
New step-by-step videos make it easy for instructors to conduct European Fitness Badge tests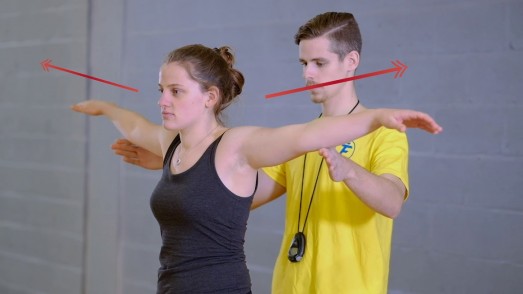 Accurately measuring one's fitness level may not seem like a simple task, but it is now with a step-by-step video playlist from ISCA member and European Fitness Badge partner the German Gymnastics Federation (DTB).
DTB has released a playlist as a part of the EU-supported European Fitness Badge project, featuring 10 how-to videos developed by Artevelde University. The videos demonstrate exercises that can help instructors assess the fitness levels of their participants.
Most of the exercises, like "Flamingo" and "Walk back" require some very basic equipment, while others, like "Posture", can be accompanied simply by a European Fitness Badge picture card for guidance. Each video clearly explains the criteria for passing the tests, making them even easier and more fun to try.
The overall purpose of European Fitness Badge is to help sport and fitness trainers increase their group's engagement in physical activity. The tool is designed to be inclusive and user-friendly, which is why there are three levels: Basic, Advanced and Approved. The tests corresponding to the Basic level are function-oriented and can be used as an introduction for otherwise physically inactive citizens, while Advanced and Approved tiers serve as motivation for more experienced participants.
All assessments, when recorded in the European Fitness Badge database, account for gender and age to ensure a fair evaluation. The video playlist is available here, and as an instructor you're welcome to use it at training sessions to get even more people enjoying their right to move!
Learn more about the European Fitness Badge and find out how to implement it in your community.
By Marie Oleinik, ISCA