29/9/2014
MOVE Week 2014 has begun!
More events across Europe than ever before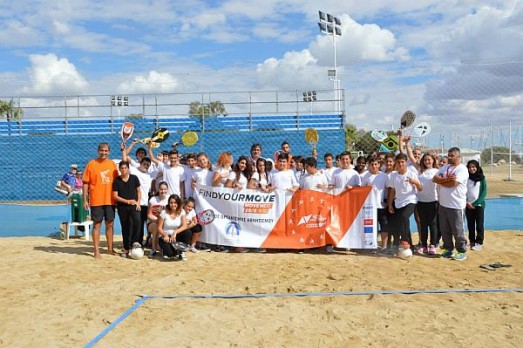 The third edition of MOVE Week starts today (29 September-5 October) and more than three times the number of MOVE Agents as last year (from 600 to 1892) are set to showcase almost triple the number events (from 1259 to 3332) across Europe. This makes it our biggest MOVE Week ever – and we're still counting!
With events taking place in 35 countries, you can find your MOVE no matter where you are in Europe. And with 485 events to choose from in Bulgaria, 456 in Poland and 380 in Portugal, just to name a few, your choice of activities is bigger than ever!
Photos are already starting to come through from Cyrpus – from the seaside where Larnaca locals are enjoying beach tennis and beach soccer, to the Ministry of Education and Culture's offices, where their employees are adding some physical activity to their work day.
Stay tuned for more from MOVE Week 2014!
Find out about events in your country
Join the Endomondo MOVE Week 2014 challenge
Show your MOVE and win a Jawbone and other great prizes