24/2/2014
MOVE project puts Portuguese football programme back on track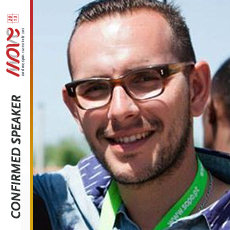 A Portuguese NGO helping give to socially vulnerable groups a new start in their communities, Associação CAIS, will celebrate its 20th anniversary this year. Its street football programme for citizens living in poverty, Futebol de Rua, is also celebrating this year – both its 10th anniversary and a renewed approach thanks to the MOVE project.
Futebol de Rua is one of the many social inclusion-focused projects Associação CAIS runs from its centres in Lisbon and Porto, which also include projects promoting equal opportunity, practical work experience to introduce or re-introduce socially disadvantaged people into the labour market, intervention programmes, cultural programmes and creative workshops.
As part of the MOVE project, Futebol de Rua launched a pilot project, Sessões Move (Move Sessions), which combined life skills and football training activities for homeless people in the Lisbon area. Rather than thinking big, the organisers chose to focus on a small group of 24 participants to get the best results, Gonçalo Sequeira dos Santos from Associação CAIS explained at the MOVE Congress 2013:
"We decided not to work with 1000 participants at a time, but to define a very clear group that we wanted to work with. So we decided to go and work directly only with those from a homeless situation," he said.
This was a decision that took Futebol de Rua back to its roots. Futebol de Rua had become a thriving project in Portugal, attracting 7000 participants from 17 districts across the country over the past 9-10 years. The training culminated in a national street football tournament each year, and from this tournament eight players would be chosen to compete in the Homeless World Cup. But as the programme evolved, the younger, stronger and more engaged participants created a more competitive environment, which started to discourage the people the organisers had originally set out to help.
"The MOVE project pushed us to look back at our own projects to see what we were missing. Basically what it was is that somehow we left the target groups in our projects behind, so it made us go back and create something just for them," Santos told ISCA after his presentation.
Sending a "strong message" to partner organisations
The MOVE pilot project group was open to both males and female, aged 16 and above. The only condition for them to join the Move Sessions was that they had to be followed by an NGO, which would support them with an integrated life plan and manage their cases individually. The group met 2-3 times a week for workshops and training with professionals.
Santos said that Associação CAIS's decision to implement a football training programme which emphasised the value of gaining life skills rather than creating a winning team sent "a strong message" to Futebol de Rua's partners:
"We always came from the idea that, just like us, our local partners and NGOs wanted to promote life skills and training sessions integrated with football training sessions to their clients. But that has not always happened. There was a lot of focus on the competitive side; the majority of the organisations were preparing a team for local tournaments – if they kept winning and went to the grand final, they would keep on doing it and then stop there. And we noticed that."
To Santos, seeing the progress the participants made by interacting with local professionals who followed their progress both on the football field and in life was a highlight of the project. As a result, 75% of the participants said the MOVE pilot project had changed their lives by creating a pathway to employment or education.
"Even if this had been the only achievement, the MOVE project would have been worth it," Santos said.
But this wasn't the case. In November, six of the participants found themselves travelling to Manchester to compete in the European Homeless Cup, much to the project partners' surprise.
"When we decided that we would take these participants from the pilots to the European Homeless Cup in Manchester and not the participants from the national tournament, not the usual teams, it was a shock for our partners. Why would we take a team that you know will never win? Because, more than ever, we were not concerned about winning," Santos explained.
Renewed outlook for the future
The success of Associação CAIS's Move Sessions means that it will continue, with support from the Portuguese Institute for Sports and Youth, as Futebol de Rua's only full-year initiative. It has also given rise to a nation-wide initiative using a similar approach called Move Yourself, Make it Happen, in partnership with the National Plan for Ethics in Sports and the Youth in Action Agency in Portugal.
As well as expanding the reach of the Move Sessions, Futebol de Rua will make life skills training even more of a priority in its activities and use the programme's renewed outlook to raise awareness about the positive impact this approach can have on socially disadvantaged people's lives.
"Our future goals are not only to promote participation in sport and social inclusion through sport; they are wider than that," Santos said. "It is also very important to expose poverty and social inclusion to politicians and the media to reach the general population and create a positive image of the participants. This is very important, otherwise you will be moving in circles and not going forward at all."
By Rachel Payne, ISCA