18/3/2020
MOVEment Pills exercise videos can help you find your MOVE at home or outdoors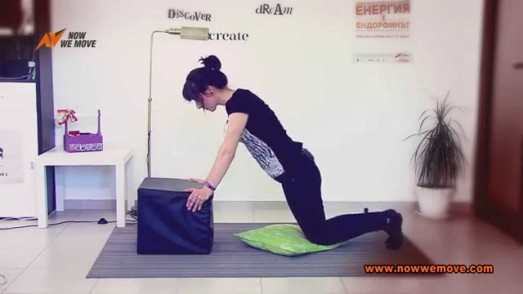 Exercise may not be the magic medicine for the health situation we are facing today, but our MOVEment Pills exercise videos could help combat the fatigue of sitting at home as gyms, sports clubs and other facilities close around us.
Each video focuses on a simple exercise that you can try at home or outdoors. All together you can find over 50 short videos that we hope will add a little boost to your day and inspire you to find your MOVE. The exercise playlists and were created by qualified personal trainers (you may even notice a couple of familiar faces from the NowWeMOVE campaign and ISCA member BG Be Active!)
If you're stuck inside, there are 31 home exercise moves to try.
If you are able to get outdoors, you can try using stairs or benches (at a safe distance from others and with gloves or hand sanitiser within reach if using a park bench) to put some physical activity in your day.
Our members and partners are also sharing free exercise videos and tips, and aiming to connect home exercisers through social media – check out what they're doing here.
NowWeMOVE Home Exercise Playlist
NowWeMOVE Stairs Exercise Playlist
NowWeMOVE Bench Exercise Playlist
Read the ISCA comment on the COVID-19 outbreak here