21/6/2012
MOVE-ing on up
As a summer of sporting competition approaches, ISCA President Mogens Kirkeby tells Public Service Review why a joint effort is needed to create a more active Europe...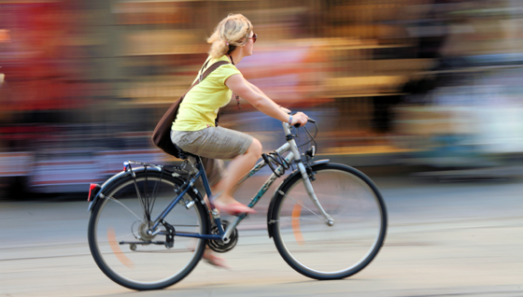 By James Morgan
(23 May 2012)
When it comes to the improvement of European public health, most agree that physical activity has a vital role to play. Whilst the majority of people are aware of the benefits of physical activity, encouraging them to change their behaviour presents altogether more of a challenge.
With the upcoming London 2012 Olympics and the UEAFA Euro 2012 Football Championships. many assumed that increased public participation in physical activities is inevitable. However, interest in sport does not necessarity translate into higher participation levels.
During the first week of October 2012, the International Sport and Culture Association (ISCA) will be coordinating MOVE WEEK, with the ling-term goal of getting '100 million more Europeans active in sport and physical activity by 2020'.
I spoke with Mogens Kirkeby, President of ISCA, to find out how this ambitious target can be achieved...
1) How do initiatives such as the European MOVE WEEK help to promote sporting and physical activities?
Sport and physical activities are valuable both from an individual and a societal perspective. The individual benefits are clear; physical activity can improve your health and it can improve your social life. When it comes to the societal perspective, increased physical activity can make a serious contribution to public health and the economy.
MOVE WEEK is just one initiative to support a wider campaign. We launched this project one and a half years ago with the ambition of getting 100 million more Europeans active within the decade. This is certainly a practical campaign, but it is also a political one. We want to attract more sectors into our community. To date, this has been a sports sector movement to illustrate what is going on locally and nationally. However, by bringing together other sectors, we can make an impact on a broader European level.
We want to get the message out to individuals, to groups and to entire cities. We want to say, 'Give us a million! Give us a million steps; give us a million heartbeats; give us a million of anything!' This way, we can motivate communities to become more active, and we can illustrate what citizens are doing all around Europe.
2) You have mentioned your goal of getting '100 million more Europeans active in sport and physical activity by 2020'. Do you have any indication as to whether you are on track to achieve this target?
Naturally, this will not be easy to achieve. However, we have a good feeling that by involving more and more sectors and getting others to realise how achieving our goal would supplement their own objectives, we can succeed. We need support from the health sector, and this is a very conservative sector by nature. I also consider transport to be a sector that can work hand-in-hand with us. There are opportunities to encourage the use of climate-friendly, human-powered transportation methods such as walking and cycling. More Europeans involved in either of these pursuits would have a pronounced effect on public health and the environment. Of course, one should also consider the education sector. We need to encourage children and young people to participate in sport and physical activity at both a formal and an informal level.
We are far from the finishing line but we have excellent momentum. When I think back to where we were five years ago, I am extremely pleased with the progress we have made. In my opinion, the sports sector is to some extent, limited. Approximately 70 to 90 million people per week play sport, yet 200 million report that they are active. It is clear, therefore, that other sectors are already making significant contributions, and we believe that through effective coordination, we can do even more.
3) How is ISCA working to ensure that participation levels are maintained during the periods between events such as MOVE WEEK?
We have to rely on the prolonged effect of local initiatives, and we need to work with individuals across the generations. It can be hard for individual sectors to influence behaviour. If people don't have a genuine interest, they tend to ignore a message coming from a single source. However, if more and more sectors pass on the same information concerning the benefits of leading a more active lifestyle, the probability of success is significantly increased.
Our initiatives have tended to focus predominantly on the encouragement of physical activity. Of course, increased physical activity could impact upon health-related problems such as obesity, but we simply want to make people realise that they are better off being physically active. It doesn't matter whether you are slim, overweight or obese; activity is good for you.
4) So by getting people involved in physical activities, health-related benefits will presumably follow?
Exactly. Even though we are working within the arena of grassroots, recreational sport, we support any type of physical activity. An activity doesn't have to be considered a sport to be beneficial; commuting on foot or by bicycle to school or to work can make all the difference.
5) Is it important for the sporting community to exploit the increased public interest garnered by events such as the London 2012 Olympics and UEFA Euro 2012?
Obviously, we would like to utilise any opportunity to communicate with the public. We know that events such as London 2012 and Euro 2012 will generate a lot of attention within the sporting media. However, we must also realise that the core focus of these events is far removed from our ambition. There are of course opportunities to connect, but we need to concentrate on the daily reality of citizens. We definitely wish London 2012 and Euro 2012 the best of luck, but we must also be realistic. People often use these types of event to draw an inaccurate conclusion; that sporting participation will increase as a result. Sadly, we have evidence to suggest that this is not the case.
Sporting events in isolation are not sufficient to increase public participation in physical activity
It would be great if high-profile sporting events increased public participation in physical activity, but sadly, there is little evidence to support this notion. Take for example the London Olympics. Comprehensive studies have been conducted since London was awarded the games; levels of physical activities have been surveyed over the last five years. Unfortunately, the results show that the boost expected by many did not arrive. There has been a tiny increase, but it is fairly insignificant. Sporting events in isolation are not sufficient to alter behaviour.
6) So it comes back to your message about effective follow-up work and gaining the support of other sectors?
It does indeed. Learning about something is only the first of several steps that must take place along the road to changing habits. Having an interest in sport or physical activity is important, but other factors are necessary if you are to modify your behaviour. Essentially, these sporting events present a stage for the sporting elite. In order to encourage grassroots, recreational participation, much more needs to be done. However, we are confident that this goal can be achieved.