27/1/2021
MOVE For Fun:
Global partnership pilot to activate kids in disadvantaged communities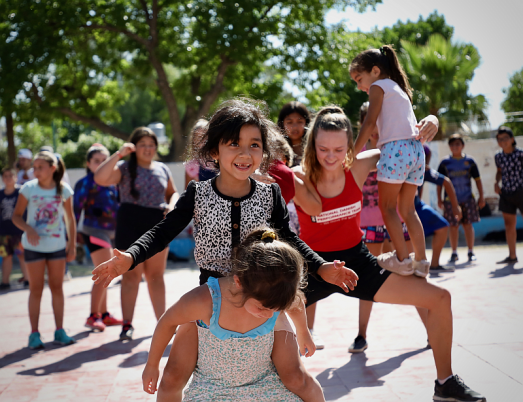 To dismantle the inactivity time bomb, we need to target kids in disadvantaged communities with proven and low-barrier activities that are fun, diverse and tailored to the children's own needs.
In a nutshell, this is the philosophy behind a global partnership pilot that ISCA will deploy with partners DGI and Novo Nordisk in 2021. The programme will see the concept developed on the basis of DGI's successful Jump4Fun programme in Denmark and pilot tested by ISCA's members in disadvantaged communities in three countries.
The concept will be adapted to fit the different realities of the pilot communities, and the global partnership will support the programme deployment with advice, communications, resources and peer learning. The first pilot activities are expected in the second half of 2021.
Niels Lund, Vice President for Global Prevention and Health Promotion at Novo Nordisk, says the new partnership complements Novo Nordisk's enhanced focus on children's health and wellbeing.
"Novo Nordisk recently announced a new commitment to accelerate obesity and diabetes prevention through, among other things, increased focus on childhood interventions addressing inequities in access to nutrition and physical activity. We are therefore very pleased to engage in this competent partnership with DGI and ISCA to put action behind the intentions and reach children at disadvantage with relevant physical activity offers," he says.
Novo Nordisk is a leading health care company driving change to combat diabetes and other serious chronic diseases. Novo Nordisk will provide resources and communications support to pilot the new programme, including links to its global network of Novo Nordisk affiliates.
DGI is the biggest "sport for all" association in Denmark, focusing exclusively on strengthening and promoting physical activity and sport participation for all citizens through local clubs and communities. DGI brings programme experience from their national Jump4Fun initiative, communications support and coordination to the pilot.
ISCA is engaging its members in pilot delivery, and is developing programme concepts with the partners and advisory board.
Photo: DGI/National Danish Performance Team