10/12/2015
MOVE Congress 2015:
Stay tuned Moving People!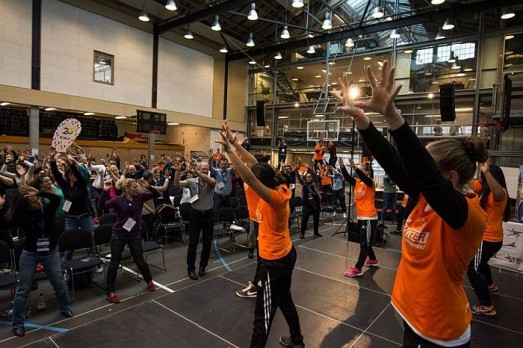 By ISCA President Mogens Kirkeby
The MOVE Congress 2015 as an event is now over, but it is important to "stay tuned" and benefit from the contacts you made and ideas you came up with over those few days.
A congress should be a condensed experience where you have the opportunity to discover new ideas and meet the people behind those ideas. It should be a concentrated meeting point where likeminded "Moving People" from different countries and cultures meet with a common goal to "share to learn".
We did our best to offer a set-up where this transfer of inspiration could take place – and the speakers, delegates and volunteers made it happen. Nothing beats the engagement and readiness to share of 300 Congress participants from 40 countries. Thank you to all of you who made the MOVE Congress a vibrant place to meet and exchange ideas and knowledge.
What's next?
That is always a relevant question after a gathering like the MOVE Congress. My advice would be simple - stay tuned. The people and ideas presented at the MOVE Congress are still there - although they are now spread out across various countries and cities where they are trying to get more people doing recreational sport and physical activity. If you missed a session from the MOVE Congress you can find all available presentations on the official website. If you've lost a contact or forgotten some useful information connected to your field of work, ISCA will be glad to be your transfer point of knowledge and sharing. Just let us know.
Once again thank you to all who contributed, including our hosts and partners.
Stay Tuned Moving People.
Find out what our partners had to say about the MOVE Congress 2015