10/9/2015
#Liberidimuoversi:
The new UISP hashtag that means "free to move"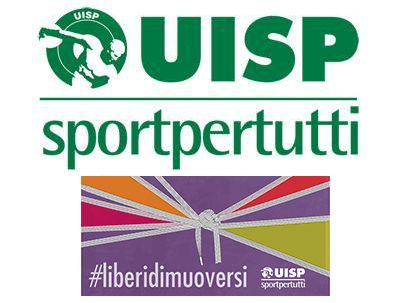 Free movement and freedom of moving are the first rules for social sport and sport for all. With Europe's refugee crisis impacting heavily on the people ISCA member UISP strives to include in society through its sport for all programmes, the Italian organisation writes why it always promotes the rights of migrants.
#liberidimuoversi: "free to move" is the UISP slogan for the 2015-2016 membership campaign, and now it is also a shout for dignity and rights for all. It is a hashtag to share in social networks along with projects, reflections, ideas, events dedicated to the migrants' rights.
The first right is the right to life. We decide to link the slogan to the purple colour: the same colour chose by Steven Spielberg for his film "The Colour Purple", inspired by the book by Alice Walker.
Why "free to move"? Because free movement is the origin of social sport; it is the first step for the activities. This slogan also tells about the social engagement of UISP and its promotion of the right of citizens to move freely, also from one country to another, with dignity and respect.
Europe is experimenting in these hours with what it means to live with the mark of shame on the skin: the slaughter of migrants lies on the conscience and the politics of all European member states and their citizens. Nobody is excluded. The photo of the baby without a name who died in the sand of Bodrum (Turkey) is circulating all around the world.
Did we need to arrive at this point? UISP asks that Europe and each single member state take responsibility, clearly and without any turn of phrase: there is an urgency for immigration policies and humanitarian corridors. We need also a new culture of living together, respecting one each other.
What we can do as a sport association? UISP is engaged each year in promoting social inclusion through the event Mondiali Antirazzisti.
Vincenzo Manco, UISP President, notes that:
"UISP means another idea of sport and society. The situation we are living in these days is creating a re-emergence of the xenophobic movements of right-wing parties in Italy and Europe. What to do? Our first proposal is to promote a big campaign of social inclusion through sport in schools and sport clubs, against discrimination and hate. We will also keep promoting the activities our local UISP do in the migrant shelters, refugee camps and sport clubs.
From our sport movement, together with all the citizens who share with us their activities and projects on sport against discrimination, we want to launch a message to in political sphere: through sport we want to build, not destroy; we need trowels and not bulldozers."
By UISP, Italy
(This article is adapted from the original Italian version, which you can read here)