12/4/2016
ISCA wins International and European Association Award for NowWeMOVE campaign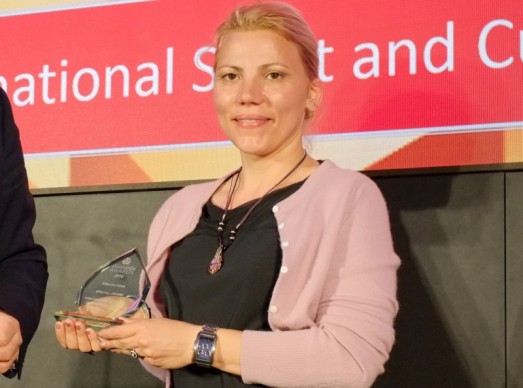 On 11 April at the Associations World Congress in Berlin, ISCA and the NowWeMOVE campaign won a Special Award in the International and European Association Awards' "Effective Voice" category.
The Effective Voice awards recognise results achieved by organisations and initiatives to bring attention to a particular issue and enhance the sector it aims to have an impact on. The winner of the overall category, in which ISCA was shortlisted, was the International Association of Professionals in Humanitarian Assistance and Protection (PHAP) - World Humanitarian Summit Online Consultations.
The Special Award recognised the campaign's achievements from 2015, which included record participation in the MOVE Week (which was co-funded by the EU and supported the first European Week of Sport with over 1.8 million participants) and its expansion to 4 more Latin American countries, a cross-border cycling (NowWeBike) and panna tour (NowWePanna), No Elevators Day and the advocacy report "The Economic Cost of Physical Inactivity in Europe".
Visit the NowWeMOVE campaign's official website here
Find out more about the International and European Association Awards here and see the full list of winners
Photos: International and European Association Awards