28/2/2013
ISCA PUSHING PROJECT BOUNDARIES ONCE AGAIN WITH THE LAUNCH OF THE
ACTIVE NETWORK PROJECT

ISCA have launched the Active Networks Project, bringing municipalities and Sport organisations together to look at effective partnership and highlight best practice in partnership working for the promotion of sport for all. It is the first project that the EU has ever funded of this size working specifically with municipalities and sports organisations. And ISCA is pleased to put focus on with the key importance of municipalities and the role they play in growing sport for all. The project will run for the next 18 months with the aims of drawing attention to the importance of partnership working between sport for all organisations and municipalities, growing networks to identify, develop and promote best practice and recognizing and rewarding good partnership working practice.
The project kick off meeting was hosted in Copenhagen, and representatives from over 10 European countries attended. The group were welcomed at Copenhagen City Hall by Pia Allerslev, the Mayor for Sport and Culture Copenhagen, who showed her support for the project and the partnership working principles it is based upon.
"Copenhagen is an active city and we have a lot to be proud of but still over 60% of adults and over 30% of 11 to 15 year olds are not reaching the recommended amount of physical activity per week. We need to work with and learn from other cities that are tackling the same issues and we welcome projects like this that allow us to do so"
The project outcome include the collection and dissemination of best practice, twinning meetings within the partners' own counties and meetings bringing project partners together to look at common issues, highlight good practice and promote networking and collaborative working. Over the course of the kick off meeting, partners shared their experiences of partnership working between municipalities and sports organizations and looked to identify some of these key issues and challenges to working effectively together.
"At StreetGames, we value our working relationship with municipalities. We understand its importance to improving our delivery and the sustainability of our programmes particularly in an environment where there is less money and fewer resources readily available. Therefore it is essential for us to understand common key issues and challenges to working effectively together when establishing these relationships and ensure we have ideas and support to make sure we are maximising our results" Alison O'Connell, Street Games.
Some of the key topics identified by the partners included facility development and management, volunteer recruitment retention and training and sustainability of programmes. Over the course of the project, partner working groups will look at these topics in detail, understand and develop good practice and act as ambassadors to promote the results.
"ISCA is really pleased with the outcome of the meeting. It is a new area for ISCA to be working in and a first for specific engagement with municipalities. The group of partners come from diverse settings from large cities such as Stuttgart and Birmingham, to smaller municipalities such as Castellón County Council. Each were all well engaged and came with strong ideas, knowledge and willingness to share. We have no doubt this project will be successful, with surprises and challenge for ISCA and partners to consider along the journey. " Saska Benedicic Tomat, ISCA project Manager
For More information on the project please click here >>>.
---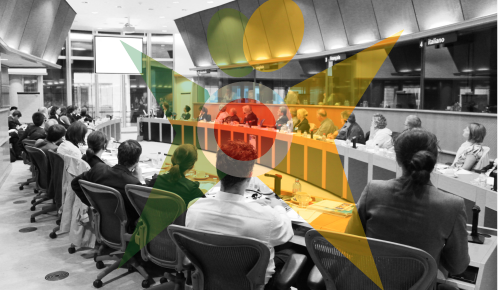 ---