26/1/2011
ISCA Flagship project 2011 and beyond
ISCA is with great expectations launching a new series of projects that will set the agenda in Sport and Culture for 2011 and beyond. The success of the past years' multi-annual multi-stakeholder projects has contributed generated valuable expertise that has been recognized by project partners and stakeholders. Therefore ISCA is most pleased that the European Commission has approved a series new projects, whereof the Sport Action Network of Europe (SANTE) running in 2010-11 and the EuroVolNet in 2011-12 supported by DG EAC Sport Unit and the Physical Activity Promotion Forum - the MOVE project in 2010-13 supported by DG SANCO/Health and Consumers.
We encourage you to have a closer look at the projects descriptions and contact the ISCA secretariat for further information or involvement of your organization. We are looking forward to working with you.
---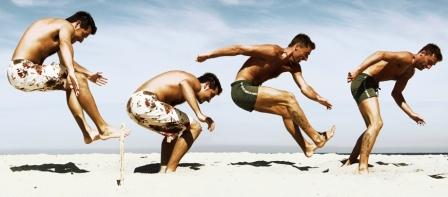 MOVE -
European Physical Activity Promotion Forum
MOVE - European Physical Activity Promotion Forum is an venture by ISCA, 8 Associate Partners and 15+ Collaborating Partners spanning across Europe. The partners are united in MOVE to identify, qualify and implement good practices in cross-cutting community initiatives to promote health-enhancing physical activity in socio-economically disadvantaged areas. MOVE takes a strong starting point in sport and physical activity stakeholders to build several high-impact cross-cutting partnerships and implement pilot actions with e.g. municipalities, fitness sector, universities, play ground industry, architects and urban planners – as reflected in the broad Project Partnership.
The project partnership will further produce the MOVE web platform (soon available) and two major public MOVE conferences in 2011 and 2013. Please click here for further information: http://www.move2010.info/
The next upcoming event is the kick-off meeting which will expectedly take place on the 21st and 22nd of March in Frankfurt.
---
SANTE –
Sport Action NeTwork Europe
SANTE - Sport Action NeTwork Europe supports the promotion of health enhancing physical activity within the framework of the European Commission's preparatory actions on sport. It is the foundation of the SANTE project that a broader cooperation and sharing between the stakeholders on all levels (European, national and local) will be beneficial to effectively reach and activate more European citizens in physical activity with a view to improve and maintain their health. SANTE will use best practise methodology and organisational networking to identify relevant experience and to systematically document, valorise and disseminate this experience.
The next SANTE meeting will take place from the 30st of January to the 2nd of February in Cassino, Italy, including a public conference on the 1st of February about the topic HEPA Human Resources in Europe.
For more information and the registration for the conference please follow this link: http://www.mysante.info/
---
EuroVolNet -
A network for developing volunteering competences in sport organisations
EuroVolNet is a transnational project that fosters the exchange of best practices regarding legal, fiscal and organizational aspects of voluntary activity in sport. The project partners will form a network of actors involved in the management and running of sport associations.
The project's key objectives and activities are based on the findings of the Volunteering in the EU Final Report, e.g. promoting volunteerism with a starting point in sport organizations and engage national and local sport organisations from Europe in networking and best practice exchange with a view to qualifying existing and developing new initiatives.
The primary target group of EuroVolNet is managers, politicians and leaders of national and European level sport organisations, from project partners and beyond. As change agents, they will reach out to other stakeholders and facilitate the improvement of conditions for the ultimate target group, namely volunteers in local level grass-root sport associations.
The EuroVolNet contains two thematic seminars, a workshop and the project kick-off and closure meetings. The kick-off meeting will take place in February 2011.
---