27/1/2011
ISCA Europe Welcomes Sport communication
ISCA EUROPE welcomes the European Commission's communication 'Developing the European Dimension in Sport'.
The 18 January Commissioner Androulla Vassiliou presented the European Commission's plans for 'Developing the European Dimension in Sport'.
ISCA Europe chairman, Filippo Fossati, congratulates the Commission on this important initiative and calls for actions that are close to EU citizens. 'The European Union needs to substantiate its leadership in sport by providing an overall political vision, which engages the citizens. A narrow focus on niche politics directed towards professional sports would be the wrong signal to send', emphasizes Fossati.
ISCA EUROPE has been looking forward to the proposals and actions from the European Commission, which were expected to follow up on the European Parliament's recent explicit inclination towards an increased European support for grassroots sport, as well as the Sport Ministers priority of the overall participation in sport and physical activity.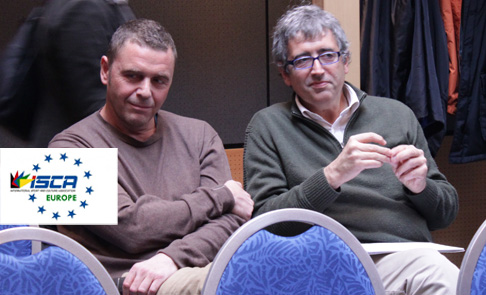 Address the macro-economic impact of grassroots sport
ISCA EUROPE chair, Filippo Fossati, underlines that the European Commission's communication on sport is much centred on professional sport when it comes to the economic dimension of sport. 'Considering the significant amount of household spending directed to sport activities and equipment, we need to readdress this focus and bring more attention to the macro-economic impact of grassroots sport.'
2% of GDP is produced by the sport sector and the majority of this economic activity is a result of the general participation in everyday sport and physical activity. We should also recognise and respect that the backbone of this sector is the 35 million volunteers, which are delivering a massive amount working hours to our societies. In this respect it is important to explore models how the European Union and its Member States can insure a sustainable funding of the grassroots sport sector and remove the legislative and practical barriers for the 35 million volunteers – only this will assure that we also in the future will benefit from the engagement of the huge number of volunteers.
Filippo Fossati concludes that 'it is encouraging to see that the European Commission is referring to the European Regional Development Fund to support the funding of sport infrastructure, especially with regard to sustainable sport and outdoor activities, and the European Social Fund to strengthen the skills of workers in the sport sector. We need to make sure that this cross-sector approach is embedded in a policy framework, which guarantees that funding can effectively be directed to the sport sector, with a special emphasis on the proximity to the citizen´.