21/12/2010
ISCA EUROPE statement on the EU Structured Dialogue on Sport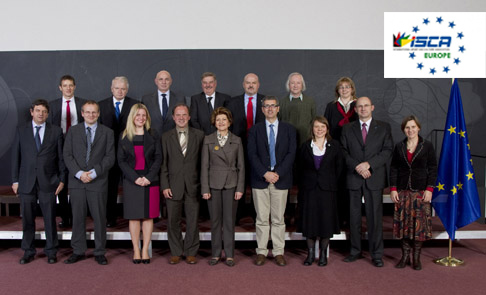 Article 165 – an opportunity for European political visions and decisions
Article 165 does not open all the doors for sport, but it opens the door for ambitious political visions and decisions, which can have a direct impact on the quality of life of the European citizens. Europe has developed over the last two decades and so have the European citizens' preferences, demands and attitudes towards sport and physical activity.
With the Lisbon Treaty we believe the right level of EU involvement is to create a vision, which includes and involves stakeholders from various sectors – and not only the stakeholders from the limited sport sector. This will give us both the opportunity to reach more citizens and reach and include more stakeholders and resources in the efforts to improve the European citizens' quality of life.
We suggest the common vision should be:
100 MILLION MORE EU CITIZENS ACTIVE IN SPORT AND PHYSICAL ACTIVITY BY 2020
Such a vision could close the gap between the countries with the most physically active populations and countries with the least physically active populations. Furthermore, it could include more stakeholders and resources from sectors as health and prevention, urban planning and infrastructure, transportation and education.
Social Inclusion
ISCA Europe strongly supports the focus on social inclusion in the broadest sense, from the implementation of the principle of "sport for all" to specific focus on various target groups. Our members' orientation towards grassroots sport is based on the philosophy to provide the best sport and physical activity options and services at citizens' level. However, a strong European cooperation is needed. We should aim for cooperation based on the principle of transforming European knowledge and inspiration to national and local development. We suggest to establish a "Knowledge and Inspiration Centre for grassroots sport and physical activity"!
ISCA Europe will in the future contribute with our experience and expertise as observer in the EU Working Group of Social inclusion, as well as continuing to implement several international projects focused on social inclusion.
Best regards,
Filippo Fossati, ISCA EUROPE Chairman Mogens Kirkeby, ISCA President
---
ISCA Europe consists of the 45 European member organizations of the International Sport and Culture Association. All member organizations are oriented towards grassroots sport and physical activity.
ISCA Europe has participated in a structured dialogue with the EU over the last decade. Our European activities have included more than 20 projects and contracts with the European Commission in the areas related to sport, health, youth, education and citizenship.
ISCA is a member of the European Platform for Action on Diet, Physical Activity and Health (DG Health and Consumers) and the European Civil Society Platform on Lifelong Learning.
ISCA is currently chairing the Steering Committee of the cross sector institution, the International Platform for Sport and Development.
See more about ISCA Europe at www.isca-web.org