10/2/2015
ISCA celebrates 20 years of Moving People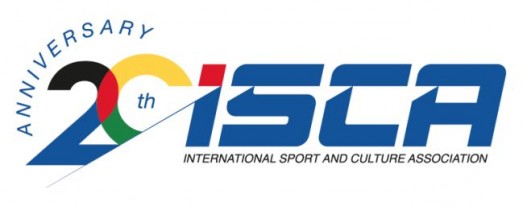 "It was 20 years ago today…"
On this day 20 years ago, representatives of 15 national Sport for All organisations established the INTERNATIONAL SPORT & CULTURE ASSOCIATION (ISCA). The founding meeting on 10 February 1995 took place in Copenhagen, Denmark, and was the culmination of earlier discussions among grassroots sport organisation leaders on how to establish a platform for political and organisational collaboration across national borders and cultural boundaries.
The founding members' guiding philosophy was based on their strong belief in the dynamic strength of cultural diversity, organisational pluralism and, not least, their desire to help individual citizens exercise their right to physical activity.
A driving force for them was that many grassroots sport organisations found themselves excluded from existing international sport structures, like the single sport federation structure, because of the "one country, one member rule". The grassroots approach was also neglected by the international federations, whose primary focus was to standardise rules for international competitions. The founding members simply felt that the grassroots sport voice was missing internationally.
Ultimately, their aim was to raise political awareness of Sport for All and to use international collaboration and knowledge to develop non-profit grassroots sport organisations.
Sport and physical activity has its recreational purpose, but active participation in grassroots sport and the civic NGO sector has broader implications for society as a whole. ISCA's founding members believed in the "power of people" to give grassroots sport a voice and the power of "Moving People" to create positive change in society. This is underlined in ISCA's Vision and Mission (below). Today, 20 years after the foundation of ISCA, we now have 182 member organisations who are Moving People in 80 countries across the world.
Over the past two decades ISCA has helped shape the sport and physical activity sector and redefine the notion of "sport". Today, more than ever, we know how important it is to support political and organisational infrastructure that recognises sport and physical activity as the key to creating more active, inclusive, productive and, ultimately, liveable societies.
So ISCA looks forward to many more years of MOVING PEOPLE!
Mogens Kirkeby
ISCA President