10/11/2010
ISCA Annual report 2010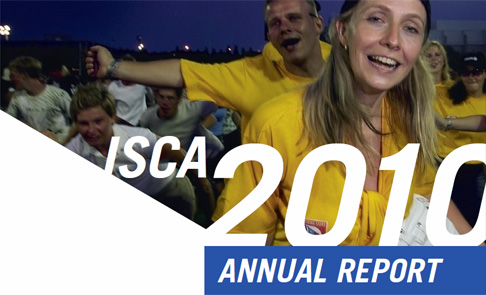 Get your free copy today!
At the occasion of ISCA's General Assembly 2010, ISCA's Annual Report 2010 has been officially released. The report provides a comprehensive insight to ISCA's work, both with respect to political priorities, d achievements and the numerous international projects that have been implemented throughout the past year. Furthermore, the report features contributions from stakeholders, the President's address and financial pointers regarding the organisation's financial development.
The report is available in print and online. Request your copy at [email protected] or download the Annual Report 2010 below.