14/5/2010
HANDICAP AND SPORT FOR ALL
FROM PROJECT "SUB NORMAL OR DIFFERENT... ABILITIES" THE COLLABORATION WITH AN VISUALLY-IMPAIRED PSYCHOLOGIST
Interview with Maria Luisa Gargiulo
TUSCANY - In Chianciano (SIENA), May 7 th-9 th took place the first national conference for UISP operators in the field of disability and mental health.
UISP – Union Italian Sport for All - has always been involved in initiatives about this topic such as the project "Sub normal... or different... abilities", promoted by UISP diving league, has the objective to train UISP operators for the promotion of water activities among children, elderly people and people with disabilities. The next meeting of this initiative will take place in Ravenna, (May 20th and 30th).
We interviewed Maria Luisa Gargiulo, psychologist and psychotherapist experienced in health promotion in the field of disability, who put at disposal of both project and league Scientific Committee her competences as well as her life experience as visually impaired.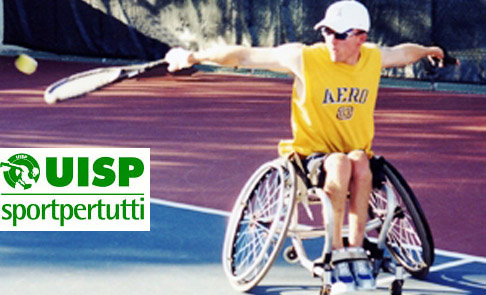 Which are the reasons that brought you to collaborate with the UISP diving league?
"First of all - says Luisa Gargiulo - because of the quality of training based on lectures, practical experience and laboratory of activities that are focused on the duration of the training experience, the promotion of transversal skills and knowledge, transferrable to different areas. Training must be focus on quality to prevent drop out and to encourage the passion for diving and to create new social opportunities."
Which is the contribution that sport in general and diving in particular, can give to people with disabilities?
"Sport has not strictly the meaning of rehabilitation: speaking of rehabilitation leads generally to the idea of a disabled to treat.
Sport in general has a great value in terms of integration and social inclusion because of its social nature.
Diving, specifically is an activity that for its nature puts people with disabilities in the condition of trusting and to rely on. "