23/2/2016
Good governance matters to all levels of sport!:
Comment by ISCA President Mogens Kirkeby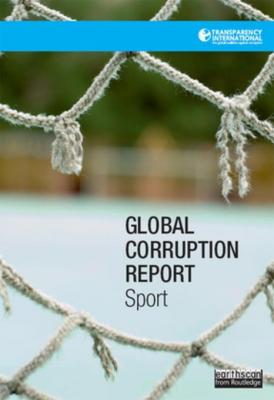 Lack of transparency and responsible management in international sports organisations can have great consequences for sport participation.
Several international sports organisations are demonstrating a significant lack of transparency and accountable management – some have been blatantly getting away with it, some are paying for it, and, ultimately, the media and the public are watching on with great interest. This has consequences for the elite sports they are primarily involved in. But what is most frustrating for our sector is that it will most likely have a negative impact on grassroots sport and sport participation as well.
Most countries want to have more physically active citizens. In November 2015, 203 countries adopted a new UNESCO Charter, which has this as its focal point. In September 2015, the 53 member countries of the WHO European Region adopted the first regional strategy for physical activity.
At the same time we witnessed growing evidence of an international elite sport sector that is incapable of solving its internal governance issues. The latest scandals of systematic doping leave us in doubt of the concrete effects of the anti-doping work over the last couple of decades. What are the concrete results?
The significant lack of good governance within several sports federations has so far, among other outcomes, culminated in a farcical election process for the new FIFA President. This is not good enough for a so-called "governing body".
Heading an international grassroots sport organisation, I fear that the negative publicity resulting from these major incidents cannot be contained within the elite sport sector and will spill over to harm sport participation and the entities working in this field. Although there are very large and fundamental differences between the professional sports carried out at an international level and the broad-reaching recreational sports sector, the notable absence of sound management practices in high profile international sports organisations threatens to damage the overall perception of sport. The persistent negative focus on elite sport could cause the general sport brand to lose value and this will have a snowball effect on the economic benefits and employment opportunities created by sports participation.
Of the two sectors, grassroots sport involves by far the most citizens. It is the sector contributing the most to the sport's total economic contribution to society and it is also a labour intensive sector. This is what is at risk at the moment. We do not need the positive perception of recreational sport and physical activity to be damaged right now. There is too much at stake.
I have no illusions that the current governance initiatives from various organisations will solve the deeply rooted governance issues. History tells another story. I just hope that the loss of brand value and negative perception of sport will not damage the grassroots sport sector, its organisations and the volunteers who contribute daily to creating better and healthier societies. It would not be fair!
By Mogens Kirkeby, ISCA President
Read more about the importance of good governance to grassroots sport in ISCA's new contribution to Transparency International's Global Corruption Report: Sport published today