25/11/2011
Good Governance in Grassroots Sport
Good Governance in elite and professional sport would typically address challenges such as corruption, match fixing, doping, excessive salaries, etc.
ISCA claims that Good Governance is equally important for grassroots sport. If grassroots sport organisations are not governed in an appropriate and legitimate way, they will not only lose their reputation, but also credibility, societal legitimacy, membership and public financial support. Grassroots sport is most often based on small, local sport clubs relying heavily on voluntary work, and thus we need to address crucial issues regarding the financial stability and the relations to public authorities. This is the starting point for the Good Governance in Grassroots Sport project. The project runs from December 2011 to March 2013, and is supported with 200.000 Euros by the European Commission Sport Unit as part of their Preparatory Actions in Sport.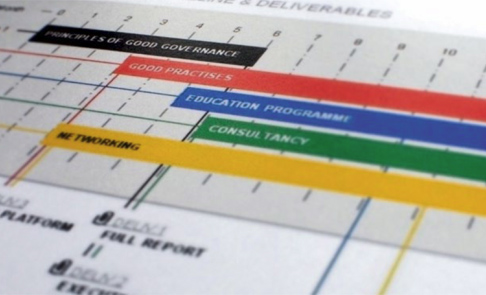 Building capacities in grassrtoots sport organisations
The project aims to increase the capacity of nongovernmental grassroots sport organizations in Europe to govern in a transparent and accountable way.
Specifically, the project will increase the evidence and knowledge base for good governance in grassroots sport in Europe by researching, compiling and disseminating existing principles of good governance in European grassroots sport and collecting and valorising good practices and solutions to challenges posed to good governance in European Grassroots sport.
The project will further build capacities in key national non-governmental grassroots sport organizations though targeted learning opportunities, by designing and implementing a sustainable European non-formal education for 'Good Governance in Grassroots Sport', targeting organizational top leaders.
Finally, the project will increase awareness and outreach on good governance to a broad target group in grassroots sport by testing and providing a consultancy function for grassroots sport organizations on good governance and by leveraging two international events and various ISCA communication channels.
The Good Governance in Grassroots Sport is supported by the European Commission, Education and Culture DG, under the "2011 Preparatory Action in the Field of Sport".
Project Partners

• International Sport and Culture Association
• Sport and Citizenship
• Special Olympics
• Transparency International
• French UFOLEP
• Romanian Sport for All Association
• Czech SOKOL
• Belfast City
• Spanish UBAE
• University of Cassino
• Institute for Sport Studies Denmark
• Municipality of Casalecchio di Reno
• Masi Sport Club Italy
• Danish Gymnastics and Sport Associations DGI
• German Gymnastics Federation DTB
• Estonian Sports Association Joud
• City Council of Pärnu
• University of Wales
• Semmelweis University Hungary
• Italian Sport for All Association UISP
• Sports Union of Slovenia