9/6/2011
European Parliament Hearing on Grassroot Sports
Taking visionary political decisions or being a referee in top sport conflicts!
With the article 165 TFEU the European institutions have a framework to develop the "European Dimension on Sport". Yet, the decisive question to be asked is if visionary political decisions, such as "100 million more Europeans active in sport and physical activity by 2020" will be prioritized or if politicians and the European Commission will be busy refereeing conflicts in elite sports.
The priority of the grassroots sport was the topic of the public hearing "Grassroots sport and physical activity in Europe" held at the European Parliament 31 May. The event was hosted by MEP Emma McClarkin (ERC), supported by MEP Sean Kelly and co-organised by ISCA EUROPE. Both Emma McClarkin and Sean Kelly were among the five MEPs who launched the Written Declaration on increased European Union support to grassroots sport in September 2010 - a successful Written Declaration which reached the threshold of more than 50% of MEP's signatures.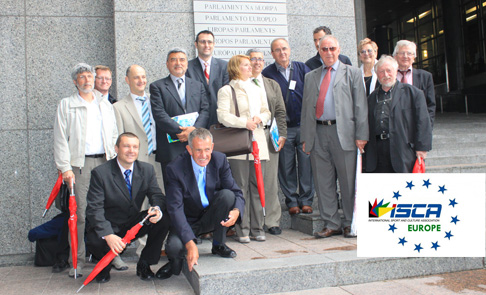 Economic dimension in sport
The Public Hearing stressed that the vast majority of the sport economy is generated by household spending (around 65 %), and that the second most important contributor is the local authorities (around 15%). This is a very clear indication of who are the "most valuable players" in financial terms. It is the European citizens and their local authorities – they are the back bone of the sport funding model of Europe.
---
Speakers at the public hearing "Grassroots sport and physical activity in Europe":
- MEP Emma McClarkin, United Kingdom (ERC),
- MEP Sean Kelly, Ireland (EPP),
- Mr Stefan Szymanski, Professor of Economics at Cass Business School, City University London, UK
- Mr James MacDougall, Head of Policy at the Sport and Recreation Alliance, UK
- Mr Filippo Fossati, Chairman ofISCA Europe and President of Unione Italiana Sport per Tutti – UISP, Italy
- Mr Mogens Kirkeby, President of International Sport and Culture Association – ISCA