24/3/2021
Erasmus+ Sport Info Day reveals new 7-year programme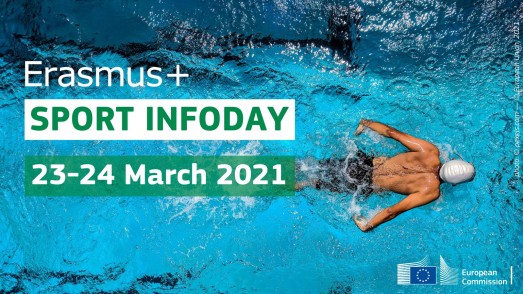 On 23 and 24 March, the European Commission held its Erasmus+ Sport Info Days in an online environment. The new, 7-year programme will see an 80% increased budget for a more inclusive, greener and more digital and value-based Erasmus+. Novel programme elements include a more global focus, and the chance (at a later stage) to support smaller international mobility projects in the field of sport.
There are also three new main sport-focused actions in the new Erasmus+ Sport Programme: Cooperation Partnerships, Small-Scale Partnerships and Not-for-Profit European Sport Events.
ISCA is participating in the info days, and we will soon be inviting ISCA members to an internal briefing webinar on the opportunities to benefit and apply for the Erasmus+ Sport programme. The webinar will also offer networking opportunities and project partners search among other ISCA members.
If you want to see the stream from the first day, you can see it here. Or re-watch the second day here.
If you want to know more about ISCAs involvement in Erasmus+ and want to engage yourself, please contact ISCA Secretary General Jacob Schouenborg