21/10/2020
Erasmus+ Sport 2020 results:
ISCA to lead one Event and partner in 5 Collaborative Partnerships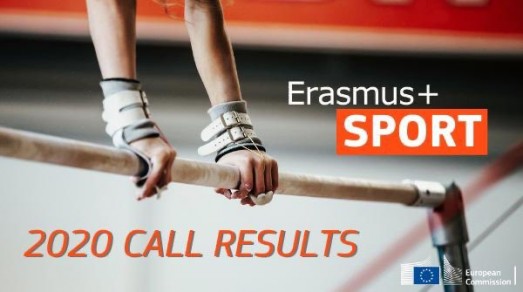 ISCA's European Mile is one of 14 events selected for funding in the 2020 round of Erasmus+ Sport project proposals. ISCA will also partner in 5 Collaborative Partnerships and support the Hungarian School Sport Federation's European School Sport Day for the 7th year since its pilot event.
With double the number of Erasmus+ Sport project applications submitted to the EU this year compared to 2019, it underlines the drive of our sector to continue aiming for large-scale projects and events in arguably the most challenging year for recreational sport and physical activity. 315 projects were selected from the 1142 applications submitted.
Not-For-Profit European Sport Events
European Mile 2021
Coordinator: ISCA
Grant: €488,368.80
The European Mile 2021 will be a new event on ISCA's NowWeMOVE calendar. Set to take place on 5 June, the European Mile aims to enhance participation in health-enhancing recreational running across Europe by offering a low-barrier distance of 1.6 kilometres to attract participants of all ages and abilities. ISCA will gather its NowWeMOVE National Coordinators and MOVE Agents across Europe to coordinate 1000 simultaneously held local running events on the day.
European School Sport Day 2021 - From school space to MOVEment space
Coordinator: Hungarian School Sport Federation
Grant: €299,949.60
European School Sport Day's (ESSD) focus theme for 2021 builds on ISCA's MOVEment Spaces concept of using outdoor urban spaces, such as squares, parks and streets opened to pedestrians, for physical activity. As to Covid-19 restrictions forcing physical education (PE) outside in 2020, ESSD 2021 will also build on this momentum of using outdoor spaces for PE, physical activity and school sport.
Collaborative Partnerships in which ISCA is a partner
Placemaking for Physical Activity Toolbox
Coordinator: BG Be Active, Bulgaria
Grant: €312,900
Analysing and making visible the skills acquired
Coordinator: European Observatoire of Sport and Employment (EOSE), France
Grant: €399,010
SENTRY Sport: surfacing, preventing and mediating discriminations through sport
Coordinator: UISP, Italy
Grant: €392,585
Towards an EU Sport Diplomacy
Coordinator: IRIS Association, France
Grant: €340,951
SCULT Point: Easy Access to Sports Through Technology
Coordinator: SCULT International Sport Volunteers Movement, Estonia
Grant: €399,335
Congratulations to everyone in our network who received grants this year!
You can browse all of the Erasmus+ Sport 2020 application results here.