3/5/2018
Erasmus+ funding allocation doubled in latest EU budget proposal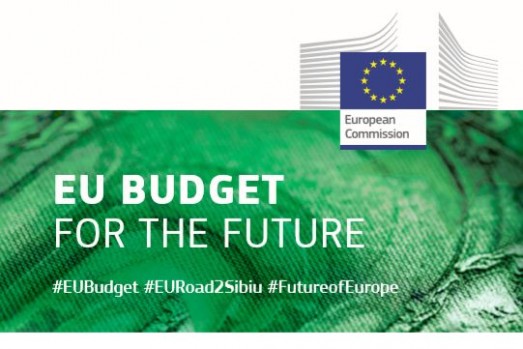 On Wednesday 2 May, the European Commission outlined its initial plans for new budgets for the 2021-2027 period. The is simply the first step towards their adoption, but the early figures project a doubling of funds for the Erasmus+ programme from €15 billion for 2014-2020 to €30 billion for 2021-2027.

Given that only a few areas have been highlighted to receive more money in the new budget – the EU's flagship research programme Horizon Europe and defence research also got budget increases – this is a significant increase for the programme which supports initiatives in education, training, youth and sport.

The annual funding of the programme hit a new high in 2018, with €2.7 billion allocated to it, up €200 million from 2017. At the time of this increase, the European Commissioner for Education, Culture, Youth and Sport Tibor Navracsics stated:
"I am pleased that in 2018 the European Union is set to invest €2.7 billion in Erasmus+ to support extremely valuable educational projects and provide hundreds of thousands of opportunities for young Europeans to study or train abroad. The celebrations marking the 30th anniversary of Erasmus throughout 2017 have highlighted the positive impact that this EU success story has on the lives of people all over Europe. As President Juncker underlined in June, every euro invested in Erasmus+ is an investment in the future of a young person and of the European idea. I also welcome the support of several Heads of State for the idea that Erasmus+ should be far more ambitious in the future."

The "ambition" referred to by Navracsics is highlighted by the "Erasmus+ x10" campaign, which advocates a tenfold increase in the Erasmus+ budget for the benefit of Europe, this train of thought was mirrored by the President of the European Commission himself, Jean-Claude Juncker, who stated during the 30th anniversary celebrations for the programme that he would like to see a nine-times increase in the budget.

While a doubling of the budget is not a tenfold increase, it is still a step in the right direction for our sector!