12/2/2018
Did you know…?
12 fun facts about the International Sport and Culture Association
A sign on the ISCA Secretariat door says "Cake here!" Indeed, our colleagues in the Copenhagen office are well-known sweet-tooths and like to celebrate anniversaries, birthdays, and other special occasions with cake – as customary to Danish culture, of course. We are similarly enthusiastic about working towards one big goal – to work with organisations and individuals around the world and enable people to enjoy their human right to move.
So there's more to Moving People than "calories in – calories out".
"All year round, ISCA's members are delivering accessible and affordable recreational sport and physical activities to millions of citizens across the world," ISCA President Mogens Kirkeby notes.
We run our activities with the help of a strong network, whether they are the 3000 participants in the last 8 MOVE Congress, international project partners, MOVE Agents and national Coordinators of the NowWeMOVE campaign or fans in social media.
As Kirkeby says: "Being able to deliver such a large amount of activities on an ongoing basis relies on three elements:
A lot of devoted people – many of them working as volunteers;
Well-governed organisations with high capacities of leadership;
Strong advocacy to ensure that individual organisations can keep delivering in the future."
At the end of the year, all of these factors result in many high numbers – presented in our 2017 Annual Report.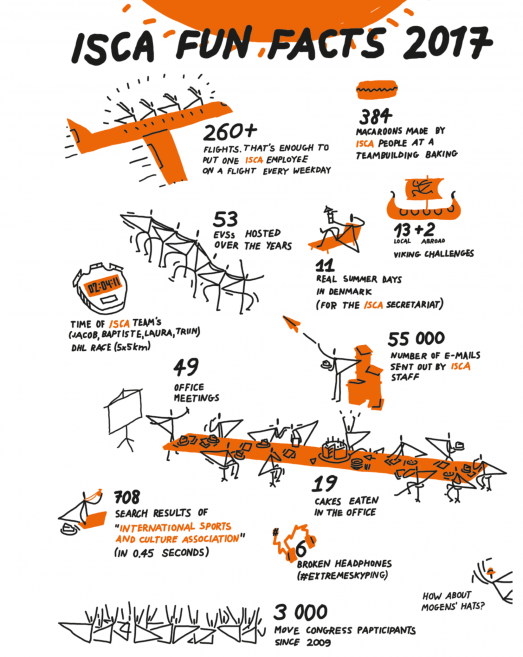 This year, we are taking a step further with even more activities. We are going global with No Elevators Day and celebrating MOVE Week in both Europe and Latin America. What will the rest of 2018 bring? Stay tuned...
By Triin Ilves