21/9/2012
DESIGNED TO MOVE:
A FRAMEWORK FOR CROSS SECTOR ACTION LAUNCHED AT THE CLINTON GLOBAL INITIATIVE
ISCA is pleased to have actively taken part in shaping the Designed to Move Framework for Action among its peers of physical activity and grassroots sport. It is an honour to be an Endorser of this global initiative.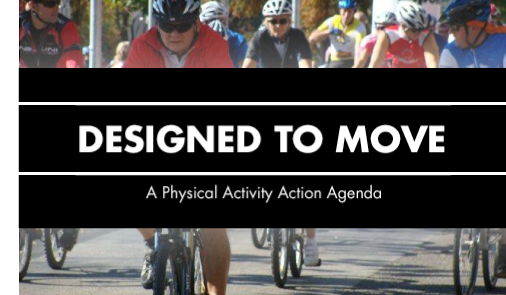 As you may know, the mission of the Clinton Global Initiative (CGI) is to turn ideas into action.

Action is a key word of the Designed to Move project launched officially on 23 September during the CGI in New York City with the participation of ISCA President, Mogens Kirkeby.
Indeed the Designed to Move is a Framework for Action aimed at leveraging the potential of sport and physical activity.

WHY DO WE NEED TO BE ACTIVE?
Action is needed right now because humanity is facing a serious global physical inactivity epidemic. As highlighted by President Bill Clinton, Founder William J. Clinton Foundation, "Today's kids are the first generation to have a shorter life expectancy than their parents… by 5 years!"
This is the reason why the Designed to Move consortium does believe "the time for debate about the widespread individual and communal benefits of an active body is over" (Tim Shriver, Chairman and CEO, Special Olympics) and we need to accelerate the movement right now!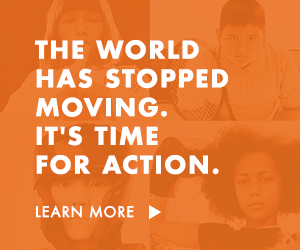 WHAT IS Designed to Move?
Co-authored by Nike, the International Council of Sport Science and Physical Education (ICSSPE) and the American College of Sports Medicine (ACSM), the Designed to Move Framework for Action highlights the powerful base of global research and evidence that substantiates the stated threat to human health and happiness posed by the global physical inactivity epidemic.
As stated by Charlie Denson, President, The Nike Brand, NIKE, Inc. "Our goal is to not only change the conversation, but create a world where physical activity, play, and sports are both highly valued and an expected part of life."

Supported by 34 endorsers -among which 5 eminent champions- Designed to Move is based on significant input from a broad base of experts. It also provides an authoritative consensus on the actions needed to address this crisis.
The intention is to establish a worldwide social movement backed by an active policy community, who are committed to achieving policy advances to address the global physical inactivity epidemic. We will work to promote and utilize synergies among the Endorsers in order to leverage our collective capacity for promoting greater participation in grassroots sport and physical activity.

This means to provide answers to the two main "Asks" identified by the Designed to Move's initiative:
- ASK 1: Create early positive experiences for children.
- ASK 2: Integrate physical activity into everyday life.

WHAT'S NEXT?
The Designed to Move's large scale awareness and communication campaign has been launched yesterday at the CGI and the key messages will keep on being spread via visible opportunities:
- The Social Good Summit (SGS), in New York City, Monday 24th September;
- Several global policy forums on Active Cities, on Exercise is Medicine, and on Worksite Health being organized by the ACSM in Washington, DC during September and October;
- ICSSPE 's national and international conferences in the coming months;
- ISCA will utilize a keynote address to the MOVE Congress 2012 to be held in Brazil in October.
ISCA has indeed been identified as a key stakeholder by the Designed to Move consortium to activate and unlock the potential of sport for all while addressing the challenge of global physical inactivity thanks to its longstanding and significant effort of mobilizing sport and physical activity sectors and on the basis of the ambitious "+100Million" campaign –a European based awareness and promotion campaign- as well as its global platform NowWeMove -aimed at offering a forum for new initiatives and cross sector collaboration.
As such, the NowWeMove campaign platform embodies Designed To Move for the grassroots sport sector. Furthermore Lisa MacCallum, Designed to Move Co-Author, will deliver keynote address at MOVE2012 Congress (a key event within the NowWeMove campaign platform) in Sao Paulo aimed at showcasing cross sector collaboration as a key for shaping a healthier future.
As stated by ISCA President, Mogens Kirkeby, "We believe that challenges should be turned into opportunities in order to give the best impulse to get society moving".
Human bodies have been Designed to Move, it is now time to provide through cross sector collaboration, opportunities for every citizen to be on the move!

Read more about Designed to Move