9/6/2020
Danish organisations release guidelines for the reopening of sports and association life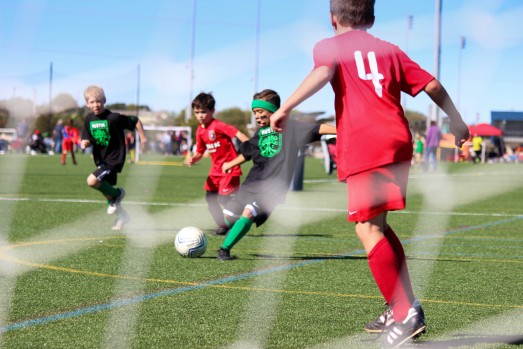 On 8 June, DGI, DIF and Company Sports announced guidelines for sports activities spanning indoor and outdoor sports, swimming, fitness centres and gyms, summer schools and camps. The framework is based on the Ministry of Culture's "Guidelines for the reopening of sports and association life outdoors and indoors".
ISCA has swiftly translated the guidelines into English to enable sharing and inspiration to other countries, and will continue to share relevant international information on re-opening of the grassroots sport sector after Covid-19. The unofficial translation is as follows.
The prerequisite for starting sports activities is that the local association or facility has ensured that as safe framework is in place before the activities are started.
For good measure, we also note that the guidelines below do not override the directions of the health authorities and the national police, and all other legislation applies as well.
We all still have a shared responsibility that the spread of the corona virus can be kept under control and that we can all practice sports responsibly.
[The Ministry of Culture guidelines can be read in full in English here - Editor's note: these guidelines have also been unofficially translated by ISCA from the original version in Danish.]
DGI, DIF and Company sports guidelines for sports activities
If possible, keep two metres' distance during movement activities or physical exertion. However, sports and sports activities with physical contact can be carried out if you pay close attention to the recommendations of the health authorities - especially hygiene and contact contamination - and otherwise follow the guidelines below.
Sport with body contact is allowed. The recommendation is to minimise the amount of time spent with body contact, especially face-to-face contact. This is provided that there is extra attention to the other recommendations - especially regarding hygiene and prevention of contact infection. See further definitions below.
Martial arts activities and dance are allowed if the general health guidelines, distance requirements and assembly prohibitions can be complied with in a proper manner. The recommendation is to minimise the amount of time spent with body contact - especially face-to-face contact. See special guidelines for dance.
Shared balls can be used in sports. Balls and other contact points such as equipment, goals and cones must be cleaned frequently and disinfected before and after activity and as frequently as possible during the activity.
The current assembly ban must always be respected (as of 8 June: 50 people). There may be more people in a sport facility than the assembly allows - though only when there are different activities and groups, each staying within the assembly ban.
If there are several groups present in the same sports facility, make sure that there is sufficient distance between the groups so that they do not form a single group. The recommendation is that there is at least 2 metres between each group/zone. It is possible to divide large areas into smaller zones. Here cones, tops, lines or other clear markings can be used to clearly delimit the zones. Zone sizes and area of activity are different in the respective sports, which is why the "assembly density" can vary from sport to sport. However, the assembly density must not fall below 4 square metres per person.
The different sports can run competitions and tournaments, if the assembly ban and general health recommendations can be adhered to properly.
In competition and tournament activities, the general guidelines for group sizes and zones must be followed. Individual tournaments activities etc. may not be held where the total number of participants that interact is higher than the current assembly ban (50) since the assembly ban thus would not be upheld.
There should be either staff or volunteers present during the activities tasked with preventing close gathering of groups of people.
There must be one trainer or volunteer present per group for activities for children and young people.
The participants of the activities must, upon arrival at the sports facility, place themselves in the group in which they participate during the activity. Groups may not be merged and participants may not switch between different groups during the activity.
Social activities may be arranged in connection with the sporting activities, but attention must be paid to the fact that the groups from the sports activities are not merged with each other and that the assembly ban and distance requirements are complied with. In social activities, there should be staff or volunteers present who are tasked with ensuring that groups are not merged and that the assembly ban and distance requirements are respected.
Bathing and changing facilities and toilets may be opened if the health authorities' instructions for cleaning can be observed and if they can be arranged so as to avoid queuing. In addition, facilities, associations and other actors are encouraged to find good local solutions for cleaning and supervising changing rooms.
Clubhouses etc. can be kept open. When opening cafés and canteens, special care must be taken to comply with the recommendations of the National Health Authority. It will be the owner of the individual facility that decides, in effect, whether or not access to toilets and clubhouses is allowed and what the detailed guidelines may be.
Frequent and thorough cleaning of common contact points should be done at least once a day and more often when surfaces are frequently touched.
If equipment (such as rackets or golf clubs) are used in connection with the activities and the use of facilities, it is recommended that individual equipment is used as far as possible. If this is not possible, special attention should be paid to cleaning the common contact surfaces.
Special guidelines for summer schools, summer activities and camps
Summer schools, summer activities and camps may be run, and special guidelines will be drawn up for this.
Special guidelines for swimming
It is a prerequisite that there is a regulated access to changing rooms, baths, toilets.
It should be ensured that the number of active participants in pools is regulated so that there is a maximum of one participant per 4 square metre water surface. In practice, the owner of the facility should assess in advance the maximum number of participants allowed in each pool.
Limitation and regulation of the number of participants in swimming pools must take place at both the entrance to changing rooms and in the swimming pool itself.
Distance markings must be provided on floors where appropriate.
In the case that locker keys are used, they are required to be handed out by employees and to be cleaned between each use.
The number of guests in different pools, spa, sauna, steam room and when staying at the pool edge must comply with the rule of one metre distance, however this is increased to two metres in case of high physical exertion.
All equipment is cleaned before and after use.
The number of guests is monitored on an ongoing basis so that the applicable guidelines for safe distance between users in pools and changing rooms can be observed.
See also the Ministry of Culture guidelines for cleaning requirements - in addition to the general requirements of the health authorities

Special guidelines for dance groups and dance schools
Dance classes are run with a minimum of 10 minutes between each lesson.
Breaks are allowed if you keep distance in accordance with current rules on distance.
Dance partners may not be changed in pair dance.
Cleaning of contact points between the dance teams should follow the general cleaning guidelines.
Special guidelines for fitness activities and facilities
The number of participants in the fitness rooms must be limited, so that the general rules on distance and the applicable assembly ban can be complied with. It must be ensured that the number of active persons in the premises is regulated so that there is a maximum of one participant per 4 square metres.
Limitations and regulation of numbers of participants in fitness rooms must be done at both the entrance to the fitness rooms and in the individual fitness rooms.
Distance markings must be provided on floors where appropriate.
One metre distance between tables and chairs should be ensured in café areas.
Sweat-absorbing equipment: Yoga and exercise mats, sandbags and boxing gloves etc. should not be available. Users are encouraged to bring their own equipment if this is to be used for training.
Extra cleaning: Extra ventilation and cleaning must be done as part of daily operations with frequent disinfection of touch surfaces such as door handles, card readers, taps and exercise equipment and machines.
Disinfection between activities: Contact surfaces on tools and machines must be disinfected between each use.
Photo: Alyssa Ledesma/Unsplash