23/2/2016
Croatia's biggest fitness event links to NowWeMOVE campaign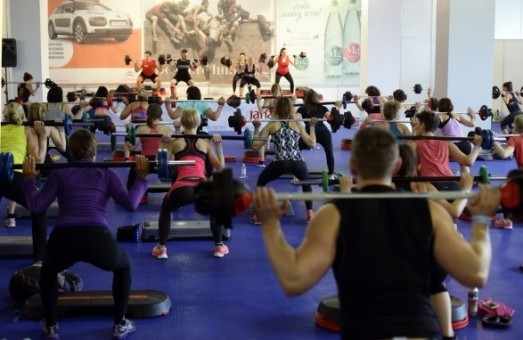 Europe must and has to get moving again! That is why Dani ljepote i fitnessa (Beauty and Fitness Days) with Zagrebački velesajam and Orlando Fitness Grupa have joined the NowWeMOVE campaign with Croatian Key MOVE Agent Rekreacija.hr and in Zagreb (Zagrebački velesajam).
From 11-13 March Croatia's biggest fitness event will provide unique educational programmes and workshops about the latest trends and creative ideas in beauty and fitness sector. The aim of the event is the promotion of physical activity as a prerequisite for health and beauty.
The programmes and workshops will be filled with many interesting activities powered by various key partners. For instance, participants can take part in a Fitness Congress and meet 30 international presenters or they can choose from 60 hours of workshops. They can learn Zumba in the Zumba Fitness Masterclass series or can even join Reebok Winter Challenge.
This year there will be a new 3-day event, Otvoreni kup Hrvatske u street dance-u (Open Croatian Street Dance Cup) organised by Hrvatski Show Dance Savez (Croatian Show Dance Association) and performances will be recorded and available via the Rekreacija.tv website in March and April.
The event is a perfect platform to meet key stakeholders in the fitness industry because there will be aerobics instructors, personal trainers, fitness enthusiasts, fitness and aerobic managers, sports science experts, elite athletes and many other physically active people present.
Previous editions of the event have featured 198 presenters from 20 different countries with a total of 11 000 visitors (the increase in visitors is anticipated to be 30% this year). The presenters' satisfaction with programmes and workshops has been measured at 75%, whilst 97% of them think that the event is a perfect promotional platform. These numbers not only kick off Beauty and Fitness Days as the biggest event of that industry in the region, but they also get 11 000 physically active people closer towards the vision of 100 million active Europeans by 2020.
By Nenad Borkovic, NowWeMOVE National Coordinator for Croatia