7/5/2010
Connect with the 8th National Danish Performance Team
The National Danish Performance Team (NDPT) takes you to Club Neon and gives you gymnastics with an attitude with the show Connections. The show is spiced with colourful costumes and new, challenging gymnastics. The team tells a story through expressions and movement and dazzles the audience with stylish tricks, difficult jumps and creative choreography.
NDPT presents a unique form of dance: traditional Danish gymnastics; modern rhythmic movement inspired by current trends of modern dance, funk, hip hop, and street dance; and artistic vaulting and tumbling with newly invented gymnastics equipment.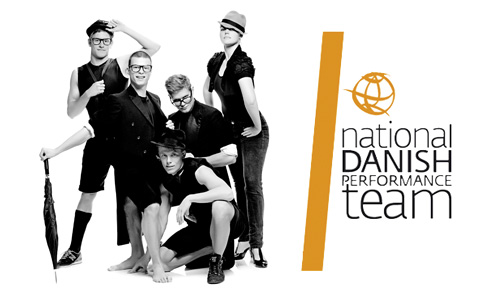 The world tour
The 8th world tour will be as extensive as the previous, and the team will cover a route equivalent to 3 times around the world.
The tour starts in Denmark in September 2010 with 11 shows and the world tour starts at the beginning of October with a 3 ½ month tour in the USA. The team celebrates New Years on Hawaii, after which the gymnasts are of to Australia. The tour continues to Southeast Asia for two months, where the team will visit Singapore, Japan and China. In the middle of March 2011 NDPT returns to Europe and is to spent 14 days in Scotland before the first part of the extensive Danish Tour is launched early April. In May the NDPT tours in Europe until they finally end the tour in Denmark at the beginning of July.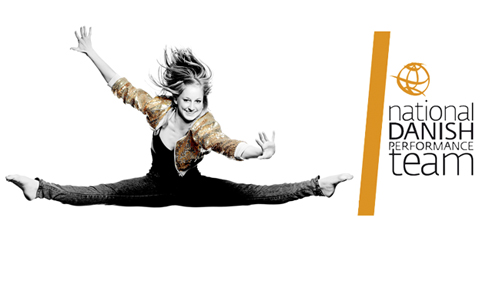 An age-long history of health, community and challenging gymnastics
For over 80 years, Denmark has had a tradition of touring gymnastics teams whose purpose is to promote Danish Gymnastics traditions abroad and to contribute to international and intercultural understanding. Since 1994 the Danish Gymnastics and Sports Association (DGI) has provided young gymnasts with a unique opportunity to discover the world as members of the Danish National Performance Team (NDPT).
NDPT is an ambassador of Danish culture, heritage and community service. The team provides a platform where the gymnasts inspire all generations to physical activity whilst promoting values such as healthy living and solidarity. Performances and workshops are a major part of a world tour, but the cultural dimension is just as important. Meeting different cultures, sightseeing and staying with host families are important elements and they contribute to the general education.
The eighth NDPT consist of the 28 most talented gymnasts in Denmark, equally divided between women and men. Not only is there a divergence in age, the youngest being 18 and the oldest 29, there is also a difference of 8 inches between the shortest and the tallest gymnast on this eighth team. Among the selected men, some have their strengths in dancing and rhythmic gymnastics, while others are specialists in the more classic jumps. The women's strengths differ between various dance forms and gymnastic hand tools.
The preparations of the extensive tour have already started. The gymnasts are practising, the choreography is developed and costumes are picked out. You can read more about the tour, the gymnast and the show on www.ndpt.dk.