15/6/2017
Call for good practices in youth peer education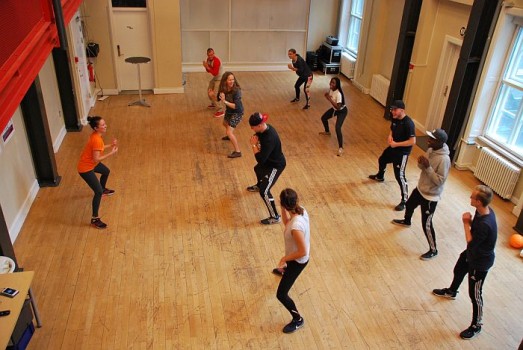 We would like to convert knowledge and experience from cross-sector stakeholders in youth peer education into learning resources that can be used transnationally by organisations in youth work, health, and community sport. In particular we are looking for youth peer education examples in using physical activity to promote health.
That is why we need you to share your good examples of youth and peer learning with us!
The good practice collection is the first step of a project called 'European Youth Health Champions', coordinated by ISCA member StreetGames from the UK. The project focuses on non-formal learning in peer health education that uses community sport and physical activity as the primary method of engagement with young people with fewer opportunities.
Upon collecting the good practices, we will share them on an innovative online learning portal focused on young people, aged 14-25, with fewer opportunities.
So what do we ask you to do:
Do you know about any great examples involving youth in peer education in your city, region, country? If so, please let us know about it by answering a few questions:
- Describe the initiative briefly (who, what, where it is/was done)
- What activities are/were carried out
- What are the key successes of the project?
- Contact information of the project/initiative (website, email…)
Please send your good examples to ISCA's contact person for the project, Monika Resetar [email protected]
ISCA is a partner organisation in StreetGames' project European Youth Health Champions, an Erasmus+ KA2 Strategic Partnership project in the field of Youth.