28/8/2015
Be part of the team that is creating change in Europe:
Register as a MOVE Agent for MOVE Week 2015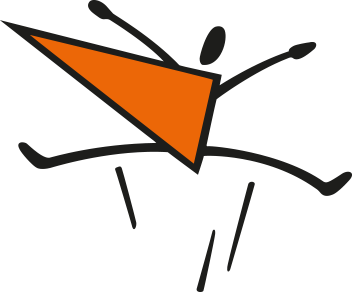 With 1 million participants in 2014, MOVE Week has proven to be the biggest annual week in Europe promoting regular participation in sport and physical activity.
MOVE Week is the opportunity for anyone with an interest in getting people active to showcase their activity or event to their community. That person, group or organisation is a MOVE Agent.
MOVE Agents are the stars of MOVE Week and this September will be their time to shine. That's because MOVE Week will happen across Europe between 7-30 September, coinciding with the first edition of the European Week of Sport.
Showcasing your MOVE Week event takes just four steps:
SIGN UP: Register your event on your national MOVE Week website
PLAN: Organise your event and secure the help you need. Download our free "Event organisation toolkit" and "Practical inspirations toolkit" to help you get started.
PROMOTE: Get the word out there on social media, to your local media and your networks. Tell us your stories so we can feature your event on the NowWeMOVE Blog.
STAGE: Showcase your events during MOVE Week 2015.
Your National Coordinator can inform you about the MOVE Week dates in your country, give advice about hosting an event in your community, and send you customisable promotional materials and templates in your language.
Register your MOVE Week event here and help defuse Europe's inactivity time bomb