27/5/2015
Be part of the team tackling the physical inactivity crisis in Europe!
Call for MOVE Agents for MOVE Week 2015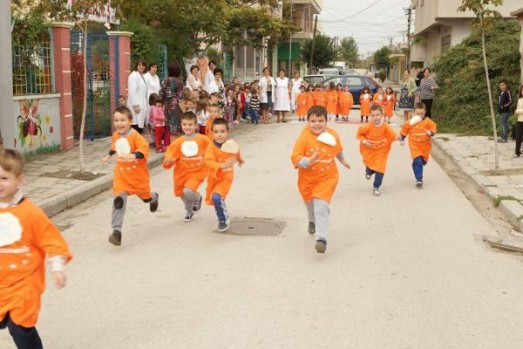 Last year MOVE Week smashed all records, with 5601 events held in 1147 cities across Europe.
With 1 million participants in 2014, MOVE Week has become the biggest annual week in Europe promoting the benefits of regular participation in sport and physical activity. MOVE Week is the opportunity for anyone with an interest in getting people active to showcase their activity or event to their community and play an important role in tackling the inactivity crisis. That person, group or organisation is a MOVE Agent.
MOVE Agents are the stars of MOVE Week. They make MOVE Week happen.
This year the window of opportunity for you to become a MOVE Agent is even bigger. That is because in 2015, MOVE Week will happen in the month of September. No, this doesn't mean MOVE Week is turning into a MOVE Month – it means that every country can choose when to implement MOVE Week in the timeframe of 7-30 September according to their specific needs.
The MOVE Week is financially supported by the European Commission, and this year the MOVE Week will help support the new European Commission initiative called European Week of Sport.
To find out more, visit moveweek.eu and contact your National Coordinator for the MOVE Week dates in your country.