27/6/2013
ACTIVE Network project holds first Multilateral Exchange in Bucharest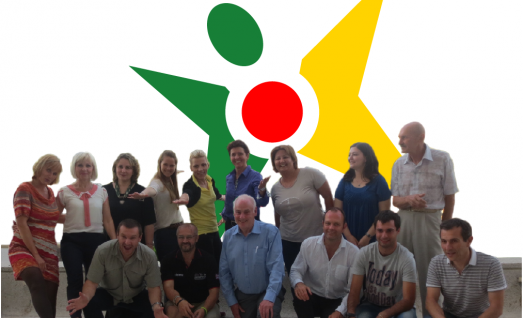 Five ACTIVE Network project partners and five additional sport organisations and municipalities met in Bucharest, Romania, for the project's first Multilateral Exchange on 14-16 June.
'Campaign' was the key theme of the ACTIVE Network Multilateral Exchange in Romania. It was the topic five ACTIVE Network partners chose to focus on at the project's kick-off meeting, with the aim of developing national and local strategic goals and directions for the promotion of physical activity and social wellbeing, as well as finding out how to plan, implement and monitor activities, campaigns and partnerships.
Overall, the ACTIVE Network project focuses on partnerships between local authorities and sport organisations, allowing for a more innovative approach to these partnerships and to spread good practices to localities in other countries.
The workshops and discussion groups conducted during the Exchange focused on how to engage media and wide-ranging partners, how to develop a workforce which is fit to deliver the campaign and how to effectively monitor and evaluate your campaign. This gave the 19 participants from sport organisations and local authorities (sport departments) from nine different countries an opportunity develop their knowledge and understanding of developing, implementing and promoting physical activity and social wellbeing initiatives, whilst generating positive publicity for their organisation, city or community via campaigns.
Experts from the Romanian Ministry of Sport and Youth, Romanian National Olympic Committee, School and University Sports Federation/ Romanian Ministry of Education, Provelo - Bike activities and special guests from Ukraine and Moldova gave specialist input to the discussions offering new and unique approaches to the well established challenge of increasing physical activity levels across Europe.
Find out more about the project here>>>
---