15/12/2020
2020 has reassured us that "Every Move Counts":
Comment by ISCA President Mogens Kirkeby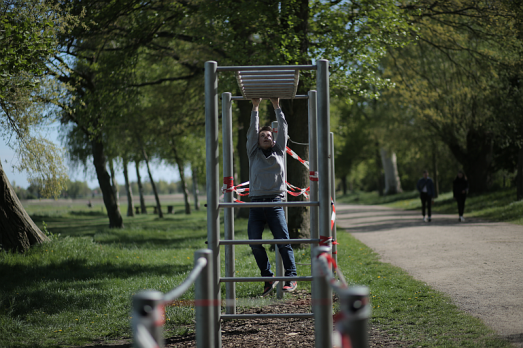 EVERY MOVE COUNTS could easily be the headline of 2020 and the message that we carry with us into 2021.
It is not only the slogan the World Health Organisation is using to promote its new Guidelines on Physical Activity and Sedentary Behaviour, which were launched in November. It also reassures us in 2020 that a little bit of physical activity is better than nothing – that every move counts.
In 2020 most of us across the world were somehow affected by the Covid-19 pandemic and the restrictions that followed. Our movements were restricted and, for many people, their recreational sport and physical activity habits were disrupted. We miss moving. The world misses movement.
It is very clear that physical activity is needed now more than ever – for the joy of life and for our personal health. We are born to move and be social. However, we have unfortunately experienced how the Covid-19 restrictions and governments' and authorities' different measures not only made it hard to move, they also removed the topic of physical activity from political agendas.
Before Covid-19, physical inactivity was the world's fourth leading death risk – and was recognised as such. After the pandemic, physical inactivity will still be the fourth leading death risk, but those of us who are promoting physically active lifestyles and MOVING PEOPLE have lost some political momentum in the Covid-19 storm.
We need to bring political attention back to the importance of grassroots sport and recreational physical activity in 2021 and beyond.
Every Move Counts when it comes to the promotion of recreational sport and physical activity for our fellow citizens of all ages: children, teenagers, families, and senior citizens.
Every Move Counts when it comes to climbing the political agenda and gaining back a position where grassroots sport and recreational physical activity are seen as a solution.
I encourage all MOVING PEOPLE to engage in advocating the benefits of physical activity towards their fellow citizens and political decision makers in 2021. It is very much needed and Every Move Counts!
Photo: Kristine Onarheim, ISCA