22/8/2019
15 countries are already gearing up for Open Streets Day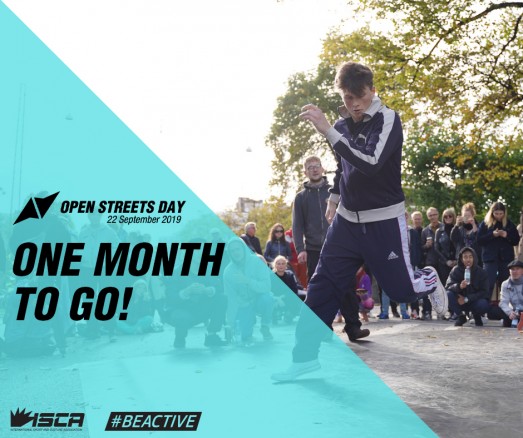 At a first glance, countries like Kenya and Norway or Turkey and Poland couldn't be more different from each other. However, in one month they will be united with 11 other countries by the Open Streets Day and a common goal: to bring fun, culture and physical activity to the urban spaces that are usually occupied by traffic.
In Croatia on 24 September, the event organised by Institute of Public Health County of Međimurje will provide a 50km cycling tour for public health workers, police officers and Red Cross employees. The tour will connect three cities in Međimurje County: Prelog, Mursko Središće and Čakovec. At the same time, public spaces in these cities will boast cycling races and outdoor sport activities for kindergarten and school children, as well as people from different vulnerable groups.
Croatia's neighbours in Serbia - Yugo Cycling Campaign, are also planning a children-oriented cycling event in Belgrade that will promote an educational programme BIKE START.
The residents and visitors of Suceava, Romania are in for a whole range of exciting activities for the days surrounding the Open Streets Day. On 21 September Asociatia Judeteana Sportul pentru Toti Suceava in collaboration with the Save the Children foundation will organise a Fortress Marathon-Highlight event. On 22 September children and adolescents can practise different sport-on-wheels activities, such as cycling, skateboarding and rollerskating in the closed-for-traffic historical centre of Suceava.
The Open Streets Day is set to take over the urban areas of Turkey, thanks to the relentless efforts of ENVERÇEVKO in collaboration with SKB – Healthy Cities Union of Turkey. Flagship events are being prepared in Mugla, İzmir, Eskişehir, Didim, Bursa, Burdur, Bilecik and maybe even more!
It is not too late to bring life to your local streets and put your city on the Open Streets Day map! Follow this easy how-to guide and invite the residents of your area to experience it from a new perspective.
Open Streets Day is supported by the Erasmus+ programme as an official #BeActive European Week of Sport event.
Visit the official website at www.openstreetsday.com