31/10/2012
GOOD GOVERNANCE IN GRASSROOTS SPORT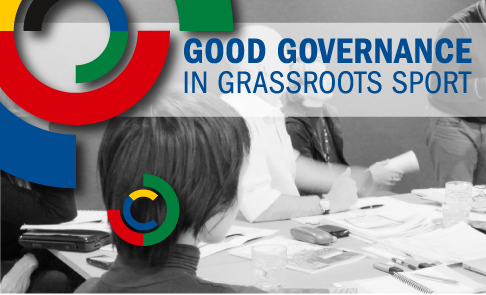 Addressing new challenges for Top Political Leaders in Grassroots Sport Organisations
Top political leaders of Grassroots sport organisations would like to know how different organisations develop strategic goals and direction. How the board of the organisation monitors the performance of the organisation to ensure it achieves these strategic goals, have effective systems in place, complies with its legal and regulatory obligations.
They would like to know about how to ensure that the board acts in the best interests of the organisation as a whole, demonstrating transparency, accountability and responsibility to its members.
Does your organisation have dilemmas about good governance in grassroots sport?
There are all questions that are addressed and discussed among Top Political leaders of Grassroots Sport organisations. GGGS project partners, who are participating in the special Education program for Top Political leaders from Grassroots sport organisations.
Find more about the program here: http://www.goodgovsport.eu/educationmodul
After the first GGGS Training in Italy in September, they will meet again in Tallinn from 9 to 11 November and discuss one of the project general topics connected to the GGGS Principles defined and design by GGGS Project partners:
•"Focus on people - Developing leadership by building capacity in grassroots sport associations"
This general topic is connected to two Governance principles "Accountability and Democracy in grassroots sport organizations" and has three subtopics:
-Leadership Quality and Skills
-Guiding Values
-Organizational Learning