15/11/2012
Work towards the inclusivity principle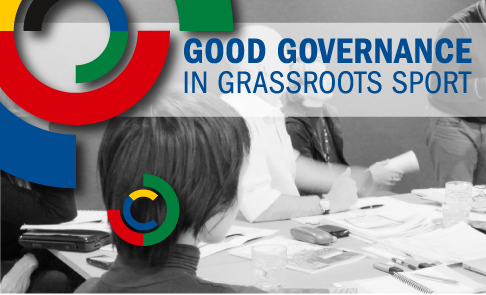 LEADERSHIP AND DELEGATION
"I like the concept developed by Kalzenbach and Smith regarding high performance teams/boards.
To my mind, the key dimension is the Shared leadership. We should forget about the idea of THE charismatic leader and give each one his/her place. A good leader is someone who is able to create an environment where everybody is able to play its partition. He shall consider positively the diversity of statutes and interests of people. Indeed, in boards such as in life, diversity brings richness not only complication!"
Jean Camy, University of Lyon, France
"Leadership is a two way street - nothing can be done in isolation. This might be a key challenge for sport for all organisations but also a key for success."
Marian Murphy, Special Olympics Europe Eurasia (SOEE), Ireland
"We need to empower new leaders. Currently the majority of board members in grassroots sport organisations are seniors (60+ years and men). It is necessary to include more young people and women."
Philippe Machu, UFOLEP, France.
BROADEN YOUR VISION
"At the very moment sport organisations are facing the challenge of inclusiveness. They should offer access for all members to responsibilities (though all members do not have equal skills) and therefore contradict the famous thesis by Pierre Bourdieu (anthropologist sociologist professor at the Collège de France) according to which the associative universe is crossed by logics of domination which would let appear a phenomenon of militant elitism not very permeable to social mixing."
Jean-Claude Arnaud, Member of ISCA Executive Committee, France
"The specific nature of grass roots sport means we need models of good governance that are relevant for our organisations and for our sector! We cannot expect a common, "one size fits all" solution but can offer a "a lens of investigation"and develop ideas to find the right solution for your organisation."
Simone Digennaro, University of Cassino and Southern Lazio, Italy
GET READY TO ADAPT
"Romania is still in a transition from the totalitarian times, and adaptation of the sport system to a liberal democracy based on civil society is a big governance challenge."
Mihai Androhovici, Romanian Federation Sport for All, Romania
"No organisation works independently. It is our challenge to be open and receptive to working in partnership, flexible to change and understand stakeholders' expectations and motivations."
Filippo Fossati, UISP President, Italy