15/11/2012
Respect the Democracy and accountability principles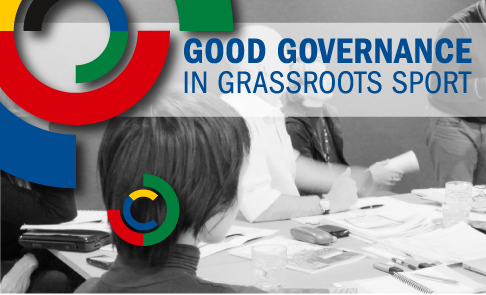 DEFINING THE OBJECTIVES OF THE ORGANISATION
"When thinking about good governance we shall not focus too heavily on procedures. Good governance has most and foremost to deal with a way of being, organizing and thinking! Of course we do need procedures and tools for good governance to be implemented but they should be seen as a mean of and not a purpose in itself! They should in fine serve the goal and vision of the organisation. The vision/mission should remain the most important things for an organisation, its compass, its 'raison d'être'."
Jean Camy, University of Lyon, France
"We as a board need to define how to drive towards a common goal and set a common direction".
Dorte With, DGI, Denmark
"Our main dilemma in good governance is our lack of vision, leadership and ambition that would allow us to follow the speed of global development."
Kai Troll, Special Olympics Europe Eurasia (SOEE), Belgium
ENSURING BALANCE OF POWER
"Ensuring a balance of power is a crucial way to legitimate the organisation. Our challenge as organisations is therefore to establish a shared power between elected members but also between elected and staff member"
Jean-Claude Arnaud, member of ISCA Executive Committee.
"We don't currently look at is the effectiveness of the board as a whole. We look at individual roles but not the sum total of these roles and how clubs need to ensure a balance of power on the board and effective operations as a team."
Patrick McGrattan – Belfast City Council, United Kingdom.