15/11/2012
Develop the transparency principle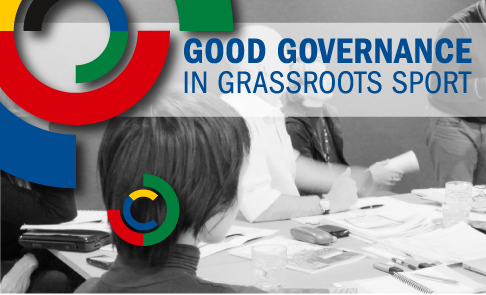 ORGANISATIONNAL PROCEDURES AND TASK DIVISION
"Sport organisations need to make sure to coordinate the activities and tasks but also that the style and coordination way is understood by everybody and are relevant. It is quite a challenge to live with the contradiction that arises from the fact that "Association are 'mission led' organisations" (Mintzberg) but that in the same time they need a strong and specific division of labour."
Jean Camy, University of Lyon, France
"When the growth of the management is quick, the board can struggle to retain authority of decision making powers, particularly when board members are volunteers. Furthermore the lack of specific deliverables assigned to board members because of their volunteer status (when managers have job descriptions and clear goals). Therefore, defining and assigning precise tasks to all the parties are of crucial importance and a major challenge for our organisations."
Tarmo Volt, Estonian Sport Association JOUD, Estonia
RISK ASSESSING: BALANCING VALUES AND FUND RAISING
"Thinking of the financial dependence and the mismatch of values is a crucial point. Should we adapt the organisations values to the funders? Where to set the limits? Can I accept all kind of money if it helps me to deliver the organisation mission? You are partner with the food production company – some of the company's products are very healthy – some quite opposite. For your organization this was "unthinkable" 10 years ago, but today it is possible. What has changed? Your organization, the company, the society?"
Toni Llop, UBAE, Member of ISCA Executive Committee, Spain
"We are facing challenges with the commercial sector, on concurrency level and financial level. Investments are needed but the financial situation does not always allow it. How to stay on the market as NGOs?"
Herbert Hartmann, DTD, Germany.
"A key governance challenge is the dependence on local and national authorities – and the lack of consistency and continuity in the funding from these sources."
UISP, Italy
CLEAR COMMUNICATION
"We need to recognize that our ability to meet our goals depends also on maintaining financial performance that encourages investment in leading-edge research and development. We need to provide honest, accurate and timely information to our shareholders about our performance and to make clear public reports and communications."
Participants from the 1st Training in Italy.