31/10/2012
GGGS Training 1
Italy, September 2012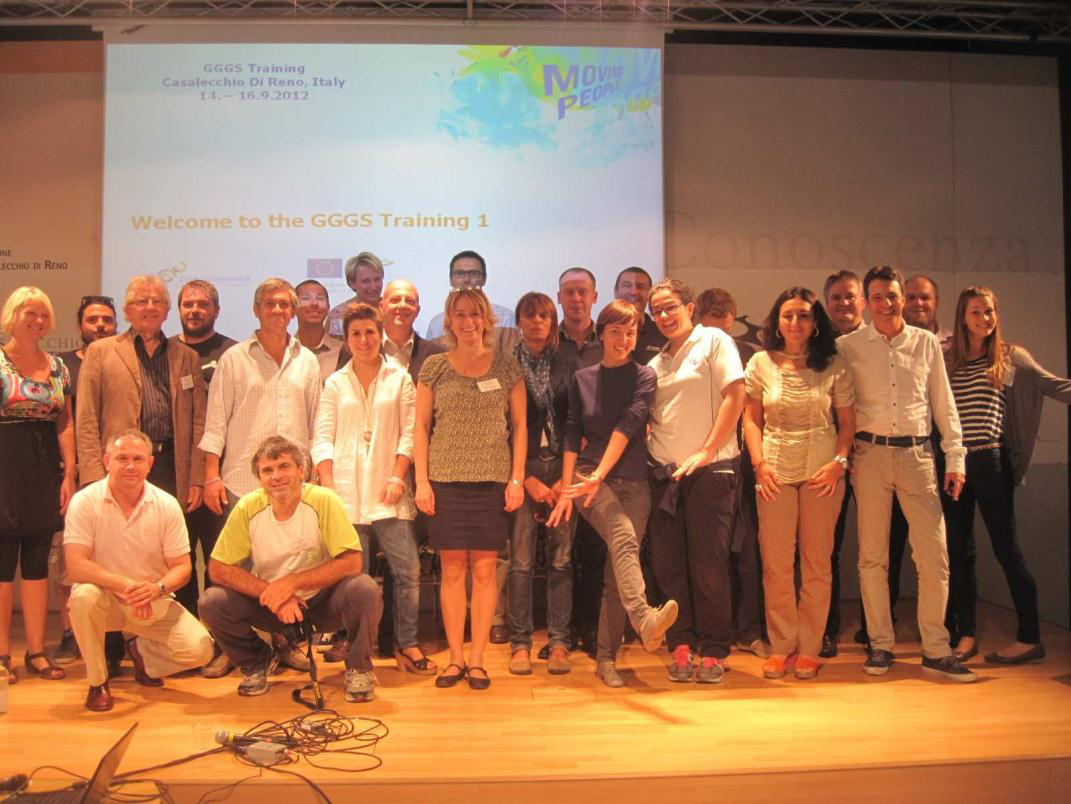 First GGGS Training (out of 3) was held in Casaleccio Di Reno in Italy, 14. – 16.9.2012, hosted by 3 GGGS project partners: Municipality Casaleccio di Reno, MASI Sport Club and UISP from Italy.
Training 1 had its own general topic connected to the GGGS Principles defined and design by GGGS Project partners:
"Focus on policy - Developing leadership by understanding context"
Find more about GGGS principles here.
This general topic is connected to Governance principle "Inclusivity - Stakeholder involvement in decision making" and has 3 subtopics:
External challenges and opportunities
Stakeholder analysis and management
Strategic vision and direction
45 Top Political leaders from 13 countries discussed about will provided key concepts, benefits and principles of an effective GGGS on specific topics and:
stated how Inclusivity as one of four key principles of good governance is demonstrated successfully in the daily life of association.
identified key elements of GGGS in this field.
described steps for the successful implementation of good governance based on the existing good examples.
All participants were also invited to make special "homework" before the event. Participants got before the event purposes for learning, content/text, dilemmas, means to study and a larger question. This activated participants' background knowledge and experience that is relevant for learning.