26/11/2014
YOURCE:
Context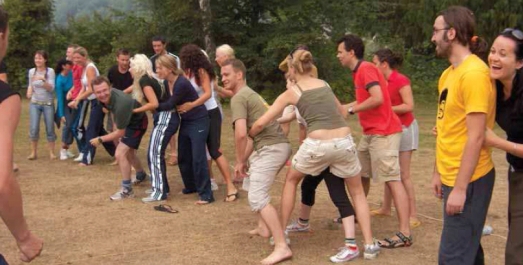 Web 2.0 & Open Source Networking
in Youth Work
ISCA´s YOURCE project has the innovative intent to createbearing links of the "Culture of Voluntarism", present in the mostdiverse fields of our society, with the newest developments from the web andopen source field. Today's information technologies, especially Internet andopen source concepts, create new possibilities for exchange, interaction andcooperation between individuals while empowering participants in emergingknowledge and information transfer processes.
Web 2.0 and OST create new possibilities of networkedcampaigning for innovative young volunteers and NGOs engaging for society.
The development of user based internet, which depends uponuser participation and contribution, and the lapse of "Gatekeepers",commonly understood as Web 2.0 (*1) and defined by the Organisation forEconomic Co-operation and Development (OECD)(*2) as user created content (aparticipative internet), bear chances for all NGOs and volunteers engaged insocietal development.


Since the arrival of Web 2.0, the communication capacitiesof our society have enlarged, creating open source concepts and a new base forknowledge development and expression in a modern world. The simple idea ofincluding and combining as many people as possible, using their opinions,experience, and knowledge to generate more knowledge an therewith extendedvalue for our society, is in a software context well recognized andsuccessfully implemented. YOURCE will transfer and adopt this principle to thereal life environment and modern society.
Open Source (*3) is defined as a modern model of socialinteraction for knowledge development and value generation.
Software development (e.g. openoffice *4) and"classical" knowledge development (e.g. wikipedia *5) are the mostpopular open source concepts these days, but are only two small fields ofpossible open source application. The mobilisation of personal strengths,transfer of knowledge and application to real-life social action opens newdoors for all NGOs and their volunteers.
Web 2.0 and Open in Source in NGOs
European NGOs failed to prepare for this change ofcommunication in our knowledge and information based society:
Possibilitiesfor interaction and cooperation are only rarely used
Web2.0 use and application know-how is underrepresented in the non-commercialfield
Connectionsbetween social actors and the open source movement are missing
The YOURCE project develops new tools, while it involvespartners from all concerned fields, and links therewith the"classical" voluntary and social culture with Web 2.0 and the opensource movement to expand the possibilities for voluntary engagement.
YOURCE stands for Open Source YOUTH Networking
The broad experience of ISCA in the field of youth-worksuggests that Youth are an innovative presence for organizations.ISCA has both trained and hosted volunteersfor various general and project specific work.This ongoing engagement of young persons has brought ISCA to the currentplace in time whereby ISCA is prepared to innovate the traditional model ofvoluntary engagement into "volunteerism 2.0".
Web 2.0 and Open Source hold strong possibilities for theculture of volunteerism and the young people engaged by it.

by Tobias Martens, 05.2007
(Please do not hesitate to contact for further information)



---
References
OECD Working Paper, DSTI/ICCP/IE(2006)7/FINAL, 12 April 2007 here
Open Source Culture, Defintion

here

OpenOffice here
Further Information:
Nicole Ebber, Chances and Risks of Web 2.0 for NGO´s management (GER, Abstract available in English) here
Typical Example for democratising -lapse of information gatekeepers- effect of Web 2.0 here
Creative Commons here